Today, on April 13, 2022, Free the Fern members Grace & Joe, were invited to present at North Vancouver School District's BeAwair Fair 2022. This year, Carson Graham Secondary was hosting, with the vice principle, Justin Wong, as the main organizer.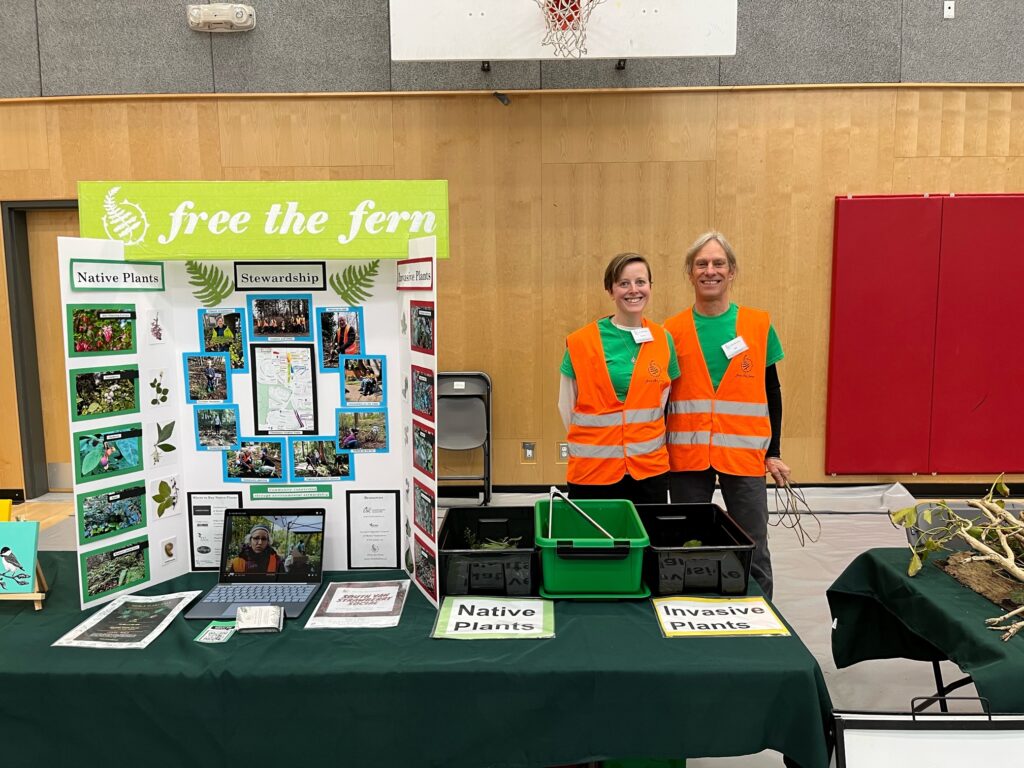 Over 3000 students from Carson Graham Secondary and surrounding Elementary schools attended this event. There were representatives from local government and environmental non-profits, including Oceanwise, Stanley Park Ecocolgy Society, Maplewood Flats Conservation area and others. Free the Fern felt very honoured to be invited to this event.
Joe and Grace set up two tables. On the first table there was a tri-fold poster outlining the stewardship efforts of Free the Fern, as well as photos of invasives and native plants. In addition, there was a sorting activity with real samples of invasives and native plants. On the second table, were examples of the baskets that can be woven from invasive ivy.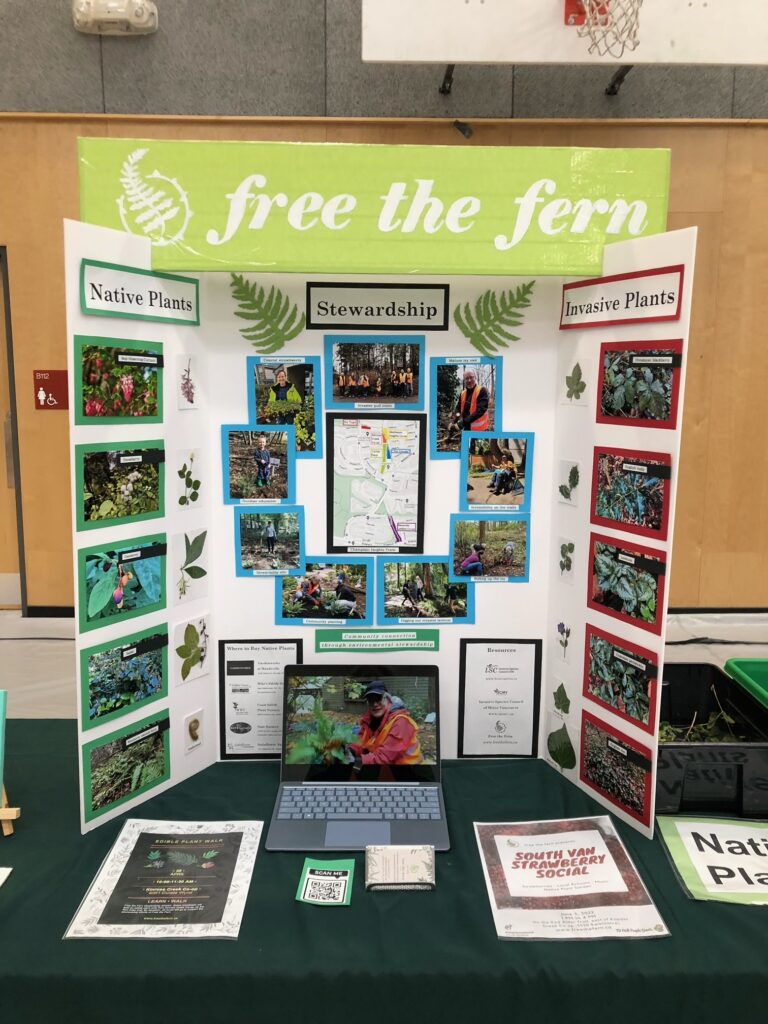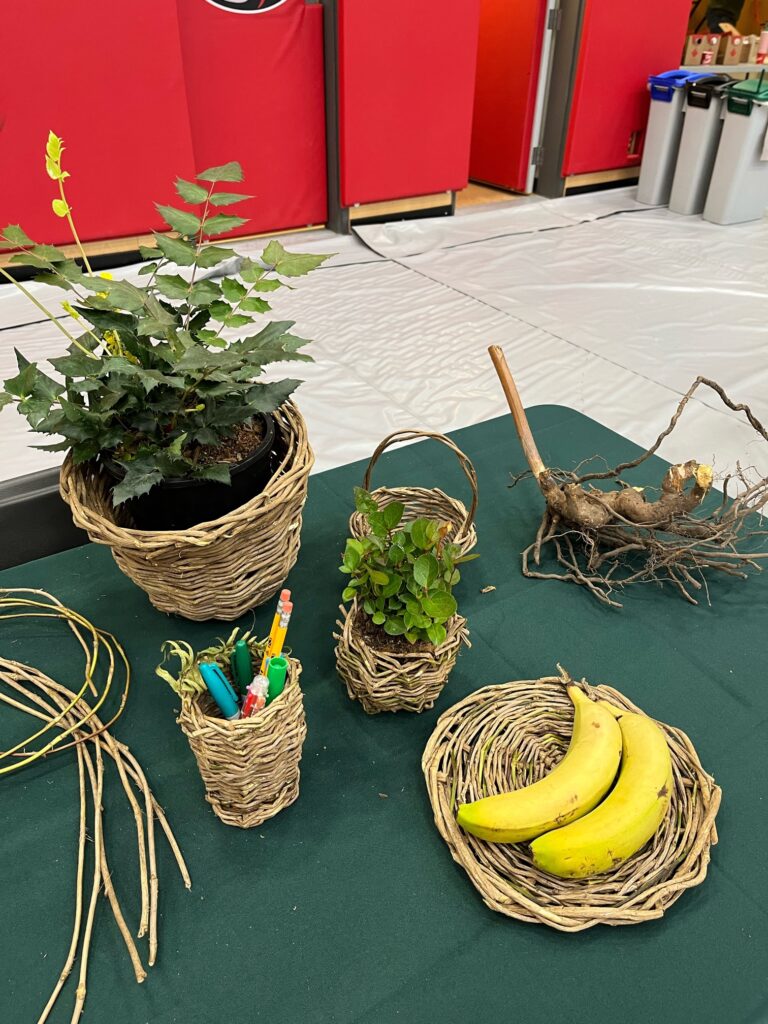 At 9:40am, Grace and Joe made a special presentation to an audience of students. They introduced Free the Fern and demonstrated basket weaving with ivy. Students had an opportunity to ask questions and then circulate the gym and learn from all those present.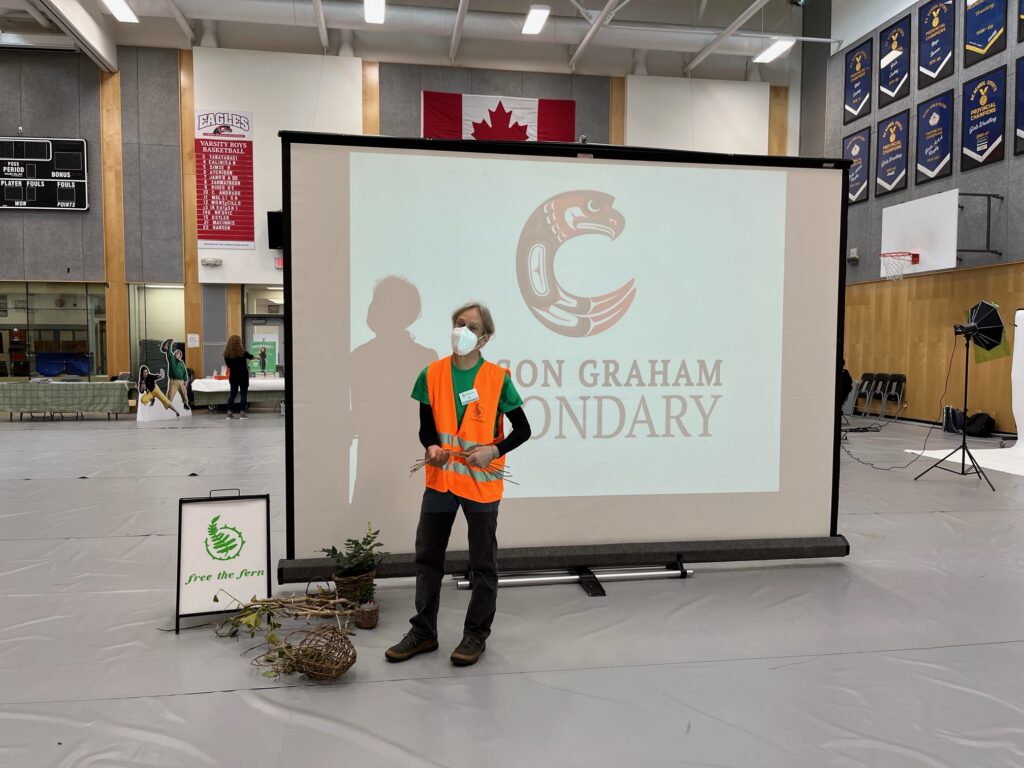 Overall it was a well organized event. Joe and Grace appreciated meeting all the students and seeing how excited and engaged they were to learn more about environmental stewardship. Free the Fern was invited to attend again next year, and we look forward to that opportunity.