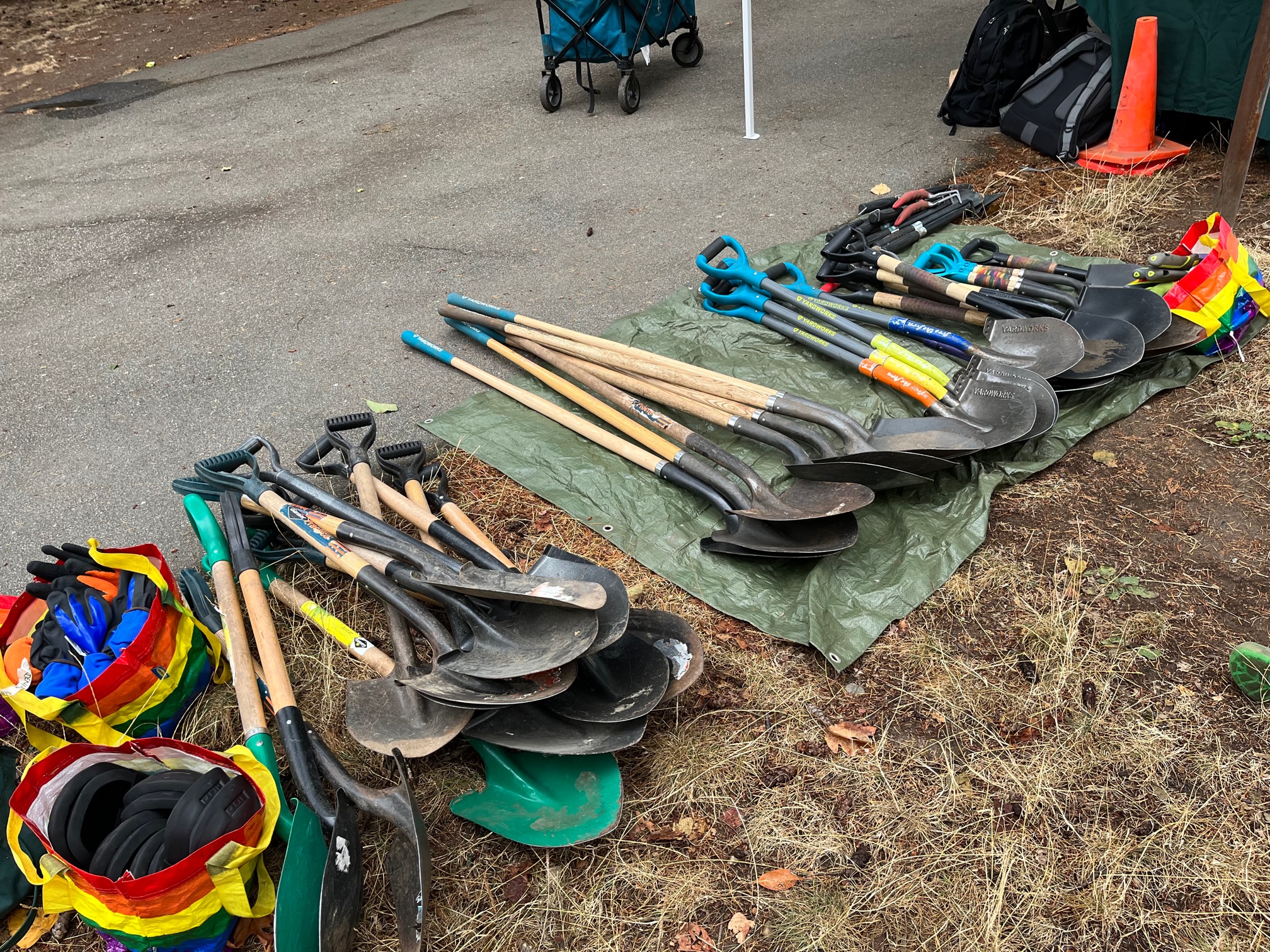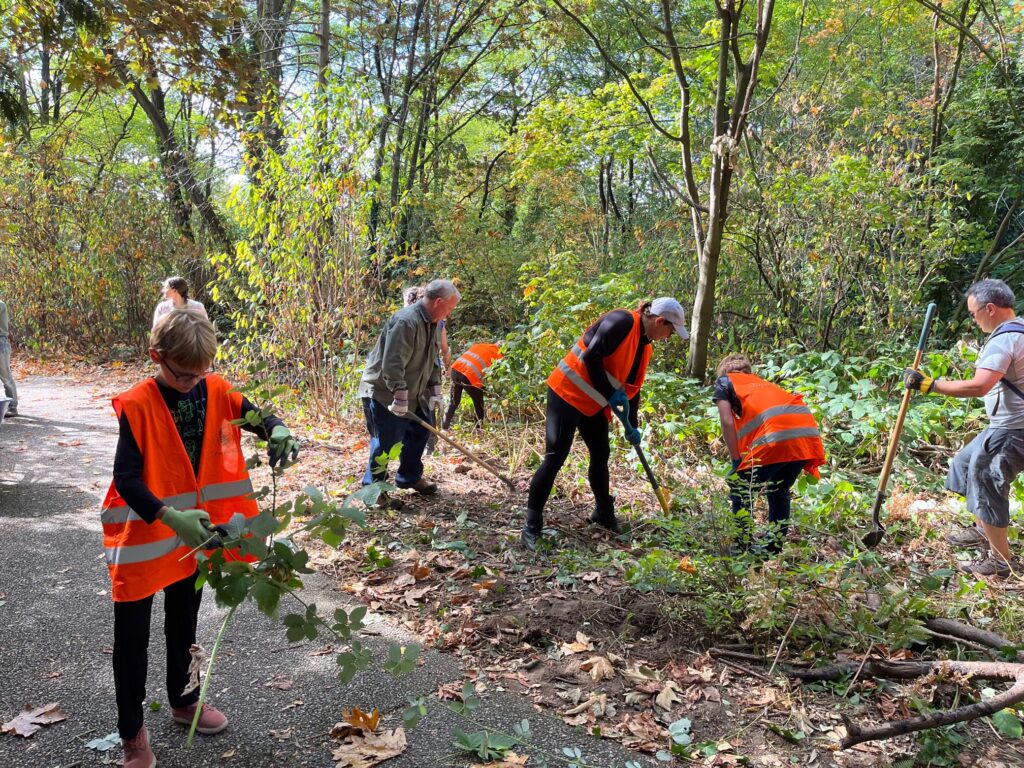 Network of Stewards
Free the Fern is a network of volunteer stewards living in the neighbourhood of Champlain Heights, South Vancouver, Canada.
Most of our members live adjacent to the Champlain Heights Trail system, which is a second growth Douglas fir ecosystem.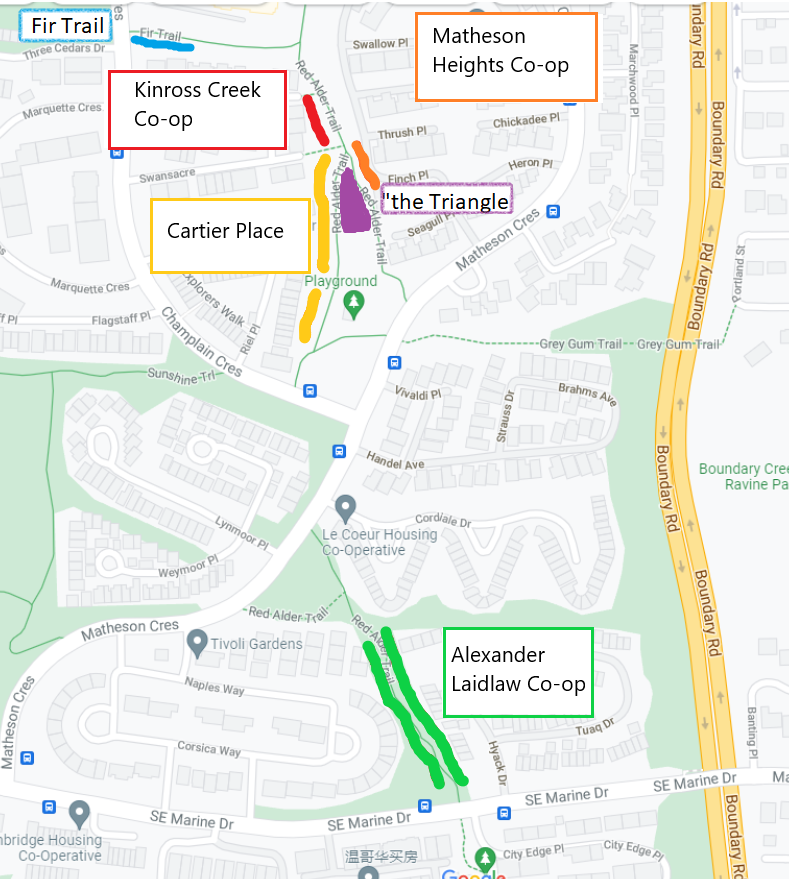 Map
Since 2021, Free the Fern stewards have been actively working together to remove invasive plants and plant native plants at at several stewardship sites along the Champlain Heights Trail system.
Stewardship Site History
Click on the past events below to learn more & see photos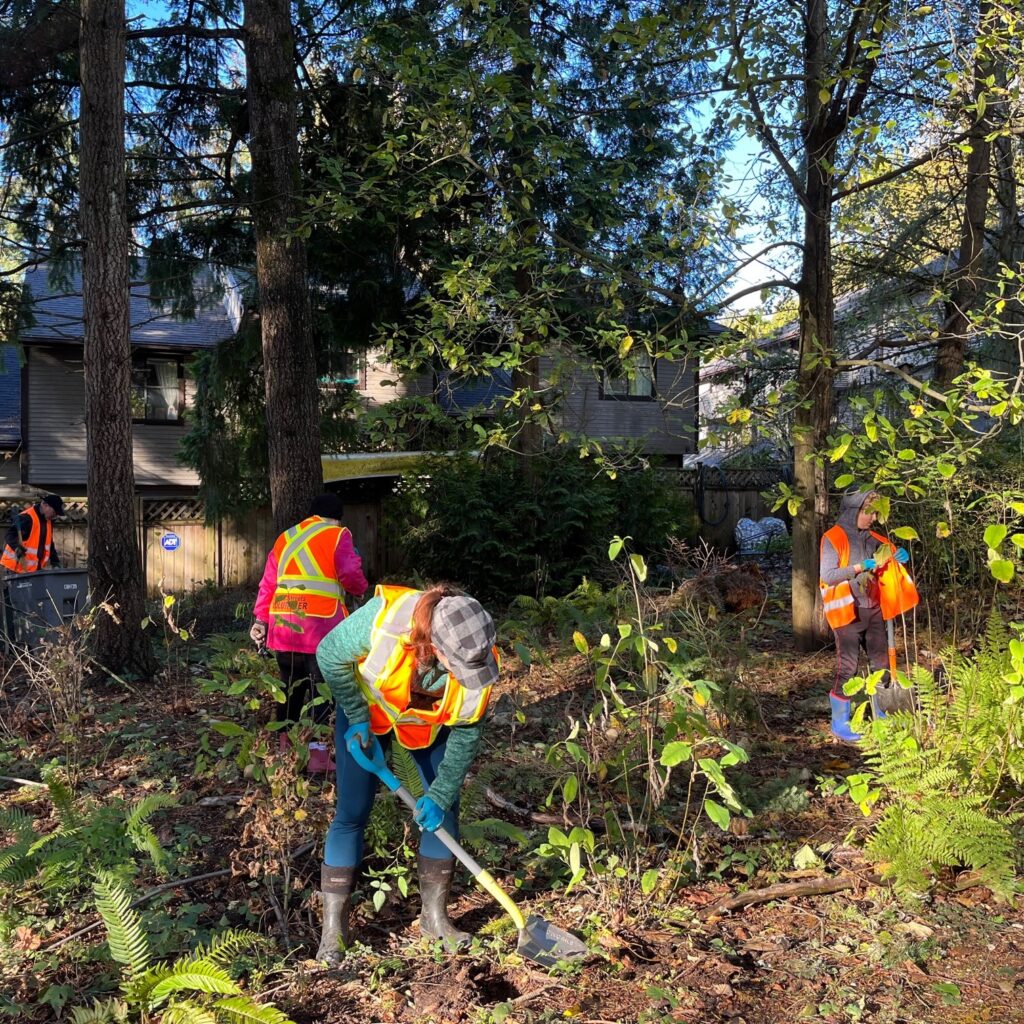 Kinross Creek Co-op
Invasive ED 101 – June 12, 2021
Youth Planting Event – Oct 30, 2021
Community Planting Event – Oct 24, 2021
Summer Weaving Workshop – Aug 13, 2022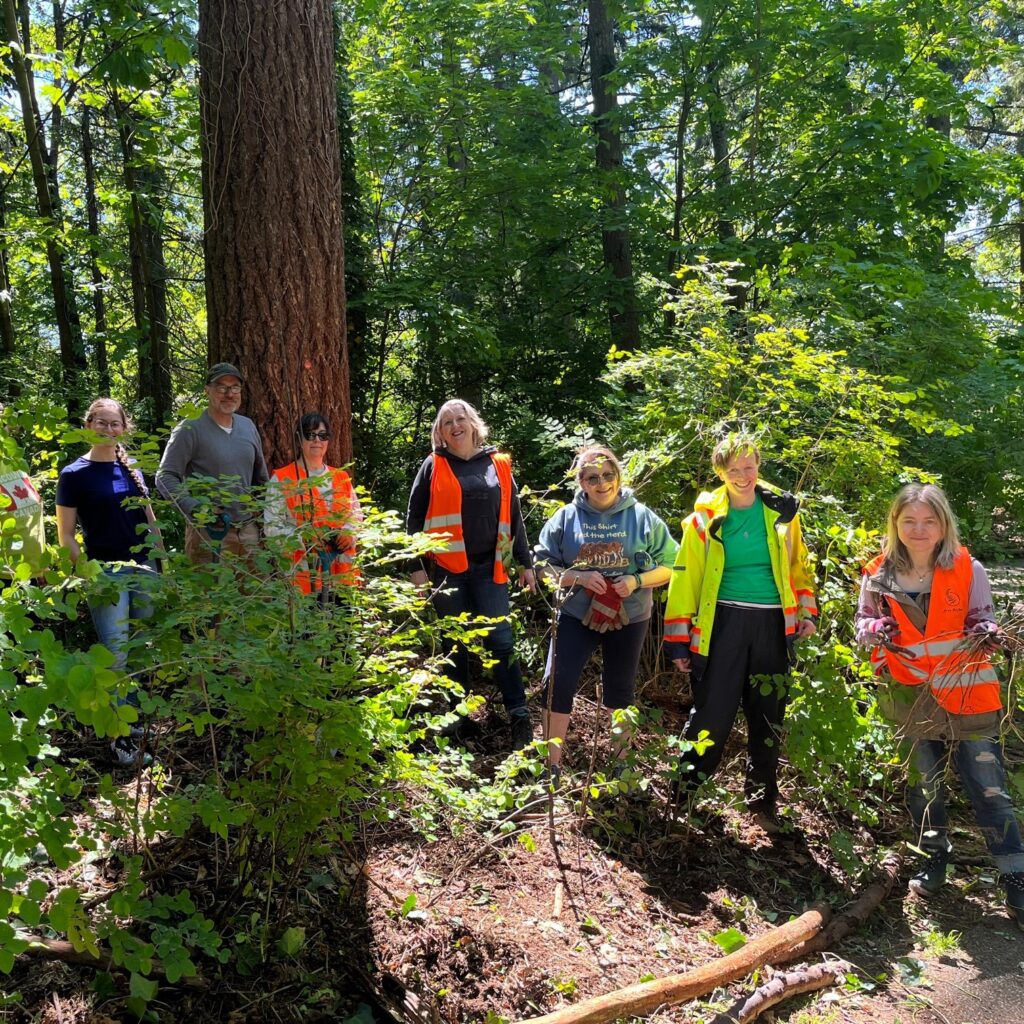 Matheson Heights Co-op
Invasive Regrowth Pull – Oct 16, 2022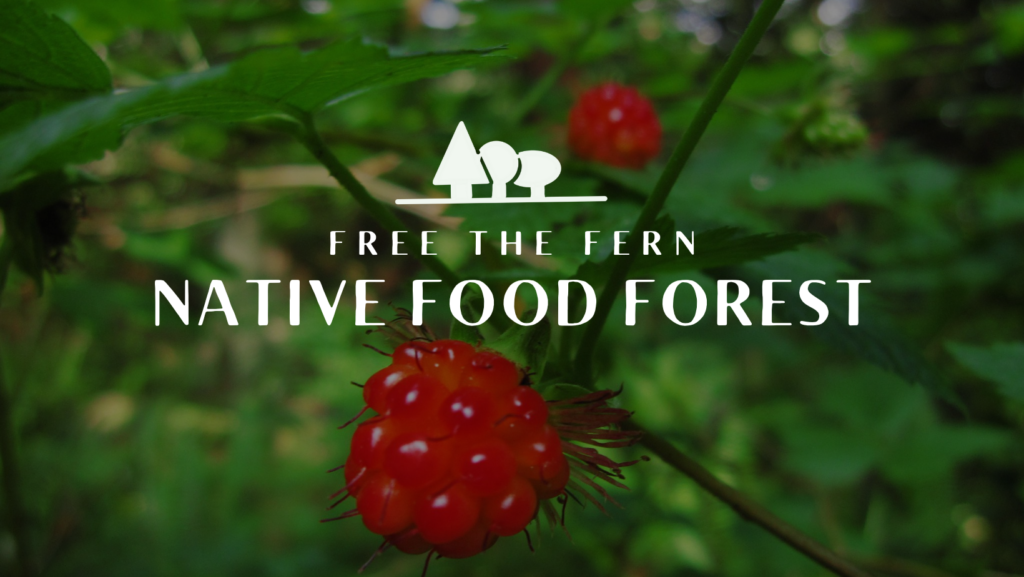 Native Food Forest
In 2023, Free the Fern stewardship volunteers are joining together to create a Native Food Forest.