On Saturday, Oct 22 2022, Free the Fern hosted a successful Grow Wild! planting event along the Red Alder Trail in South Vancouver.
Please Note: I wish we could have captured photos of each one of our volunteers, but we were so busy with our planting event, that we could only capture a limited number of photos. Please know that we do appreciate each one of our volunteers and their important part in making this event amazing!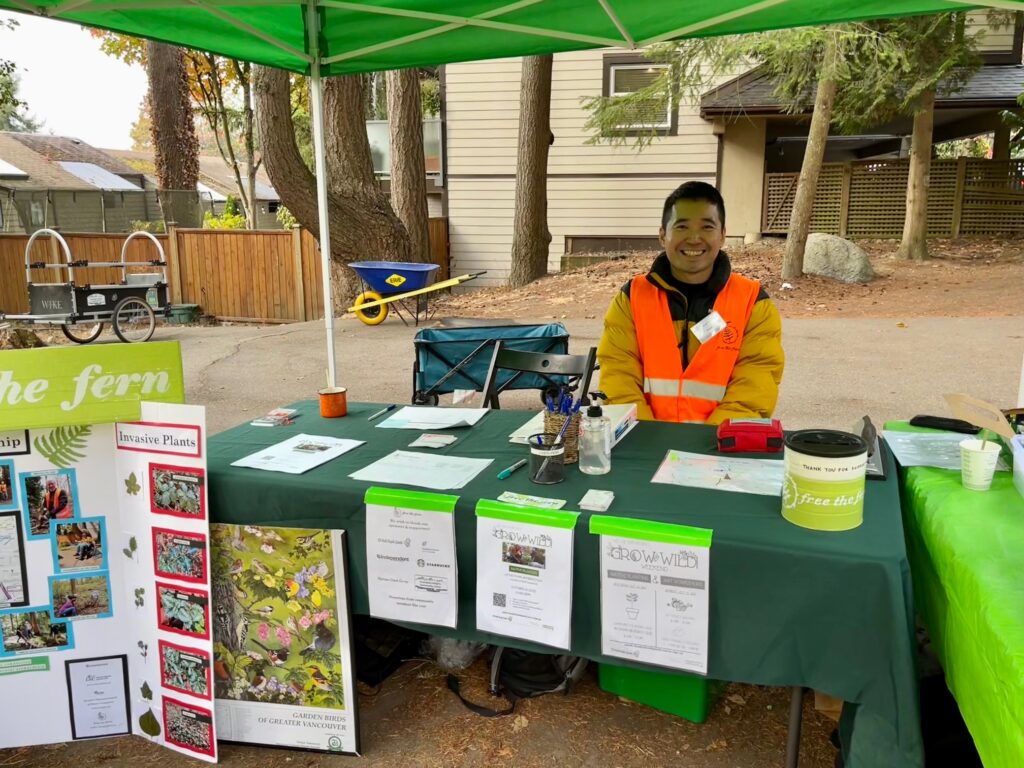 40 local volunteers, from 5-75 years old, came out to help plant 500 native plants at 3 stewardship sites along the trail.
Just before 9am, our first set of volunteers began to arrived to help with event set-up. They had the important job of moving the native plants to our 3 planting sites, and spacing them correctly for planting. Luckily, our Free the Fern site leaders had prepared planting maps for each of our planting sites, to guide the volunteers with where to place each native plant.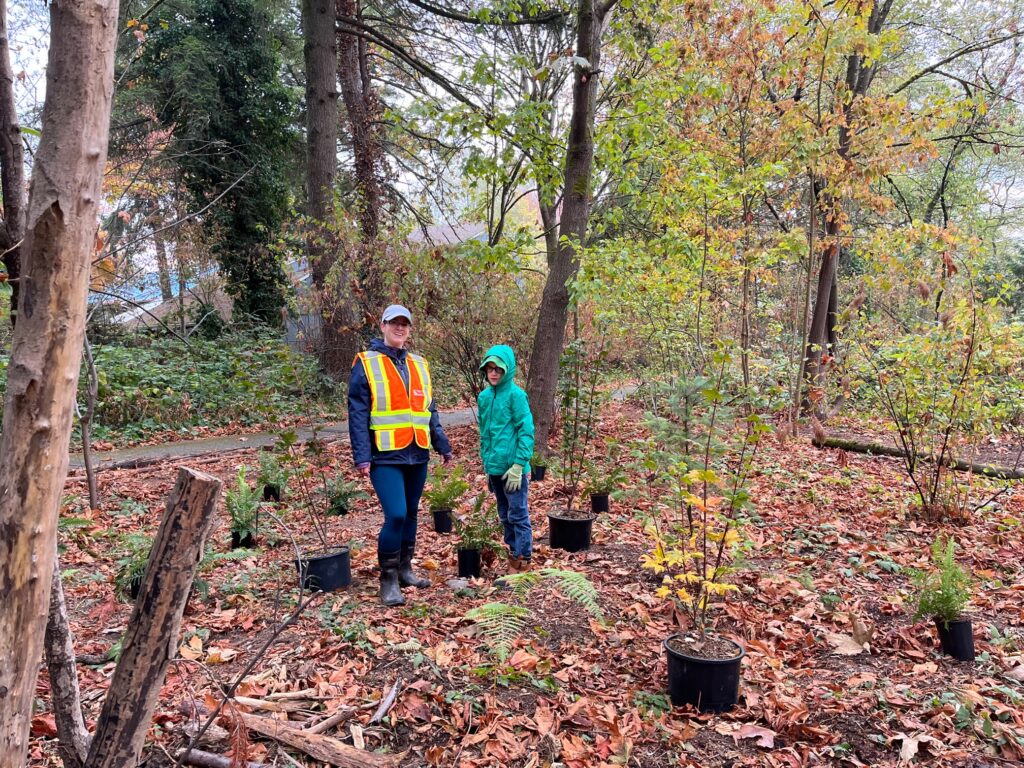 At 10am, more volunteers arrived to help with our Grow Wild! planting event. After signing in at our welcome table, grabbing a shovel, each volunteer headed to one of our 3 planting sites. All the volunteers worked hard, despite rocky ground and dry soil (due to a long summer drought).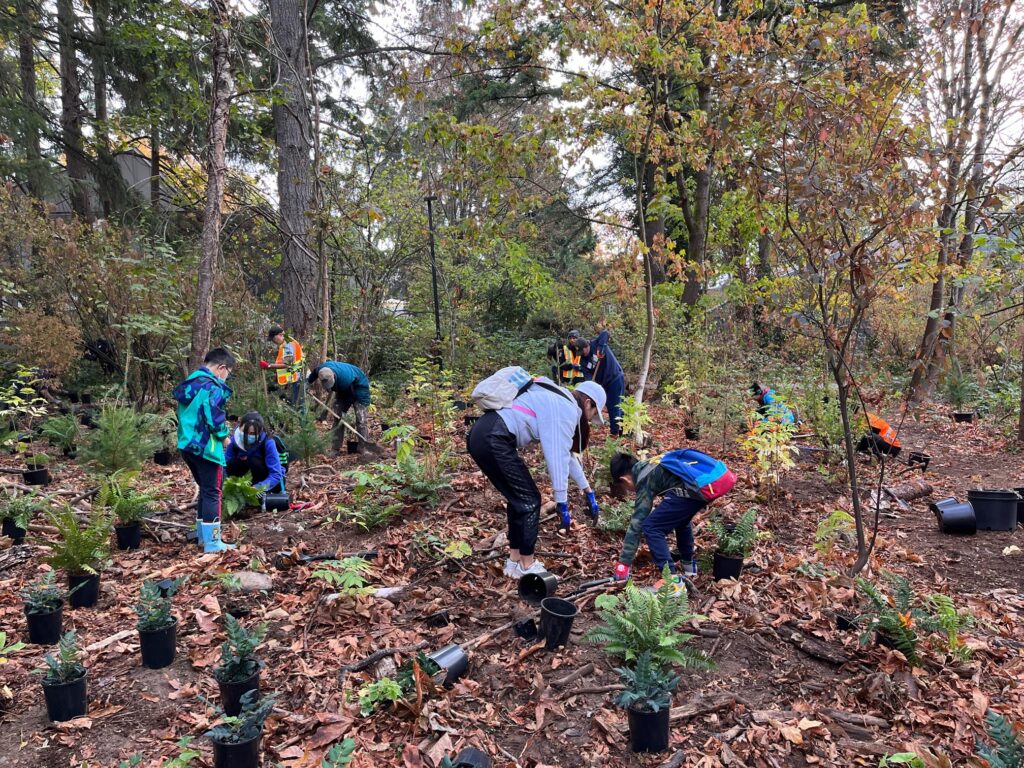 Together the volunteers planted in a variety of native shade plants, including: Douglas fir trees, vine maples, oceanspray, Oregon grape, sword fern, Pacific bleeding heart, baldhip rose and many more. Areas that had once been covered in a dense thicket of invasive Himalayan blackberry and ivy, were now beautifully transformed into a native plant oasis.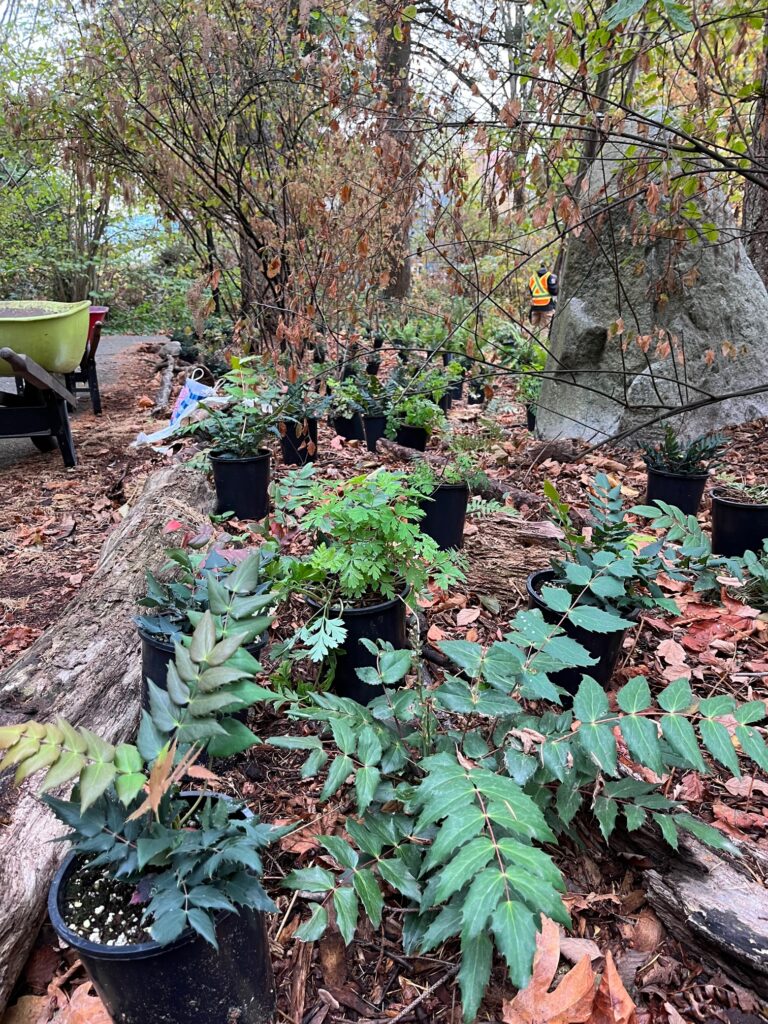 After an hour of planting, volunteers enjoyed a well earned break, with Starbucks coffee, granola bars, cookies, fig newtons, oranges, apples and juice.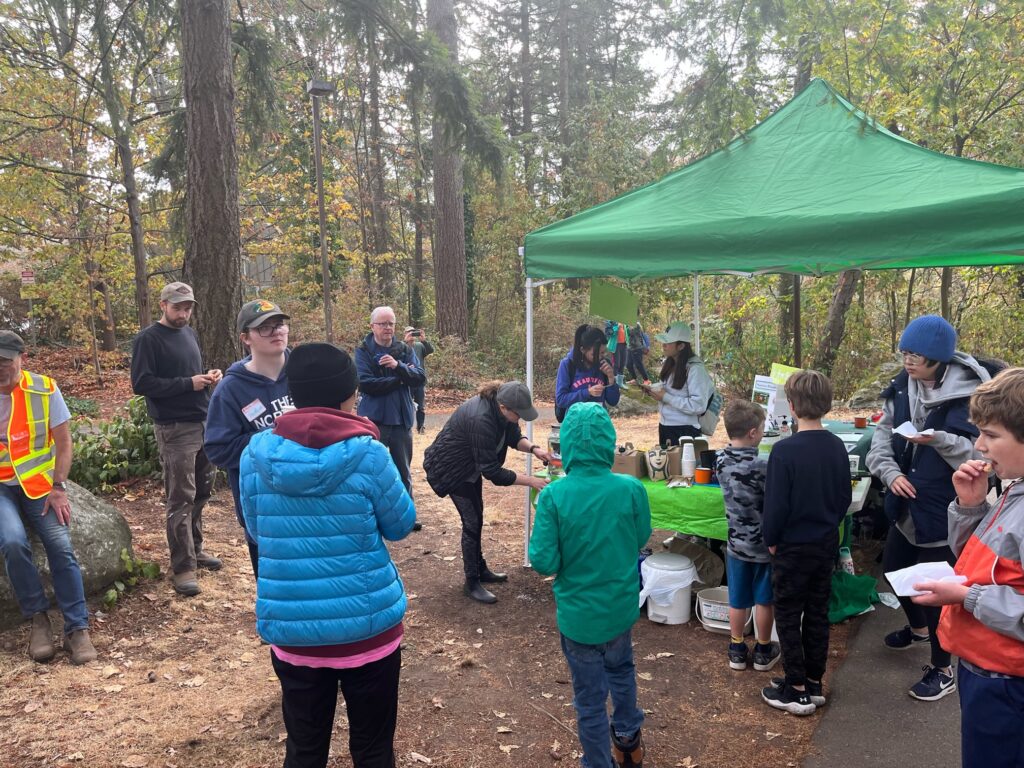 After a break, many volunteers returned to plant the remaining plants.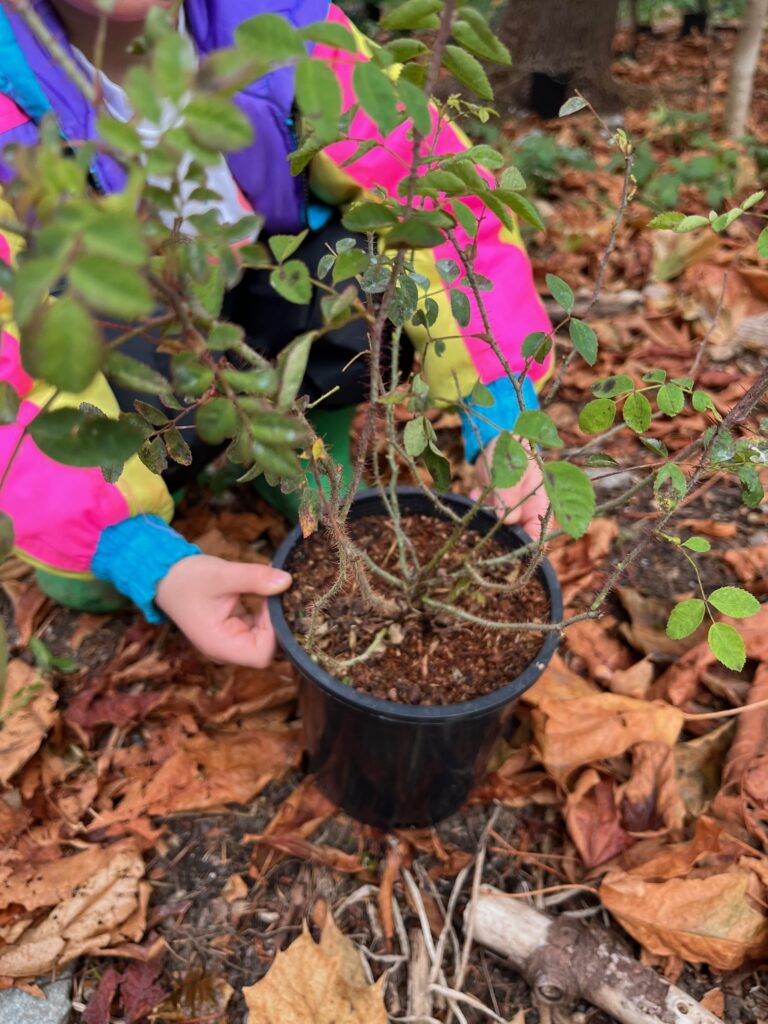 Together we planted an incredible 500 plants in only 1.5 hours!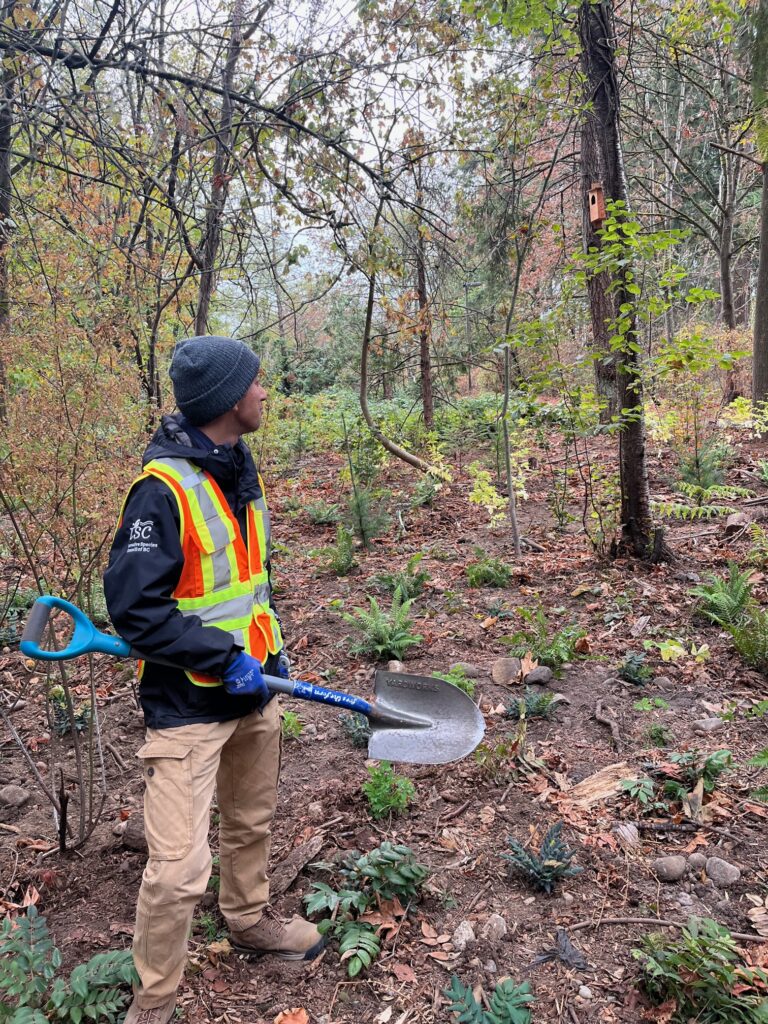 This event was funded with the support TD Park People Grant & Neighbourhood Small Grants. We also received community donations & in kind support from the Independent Grocer & Starbucks.
Thank you to all our amazing volunteers for your hard work! Together we can do amazing things!