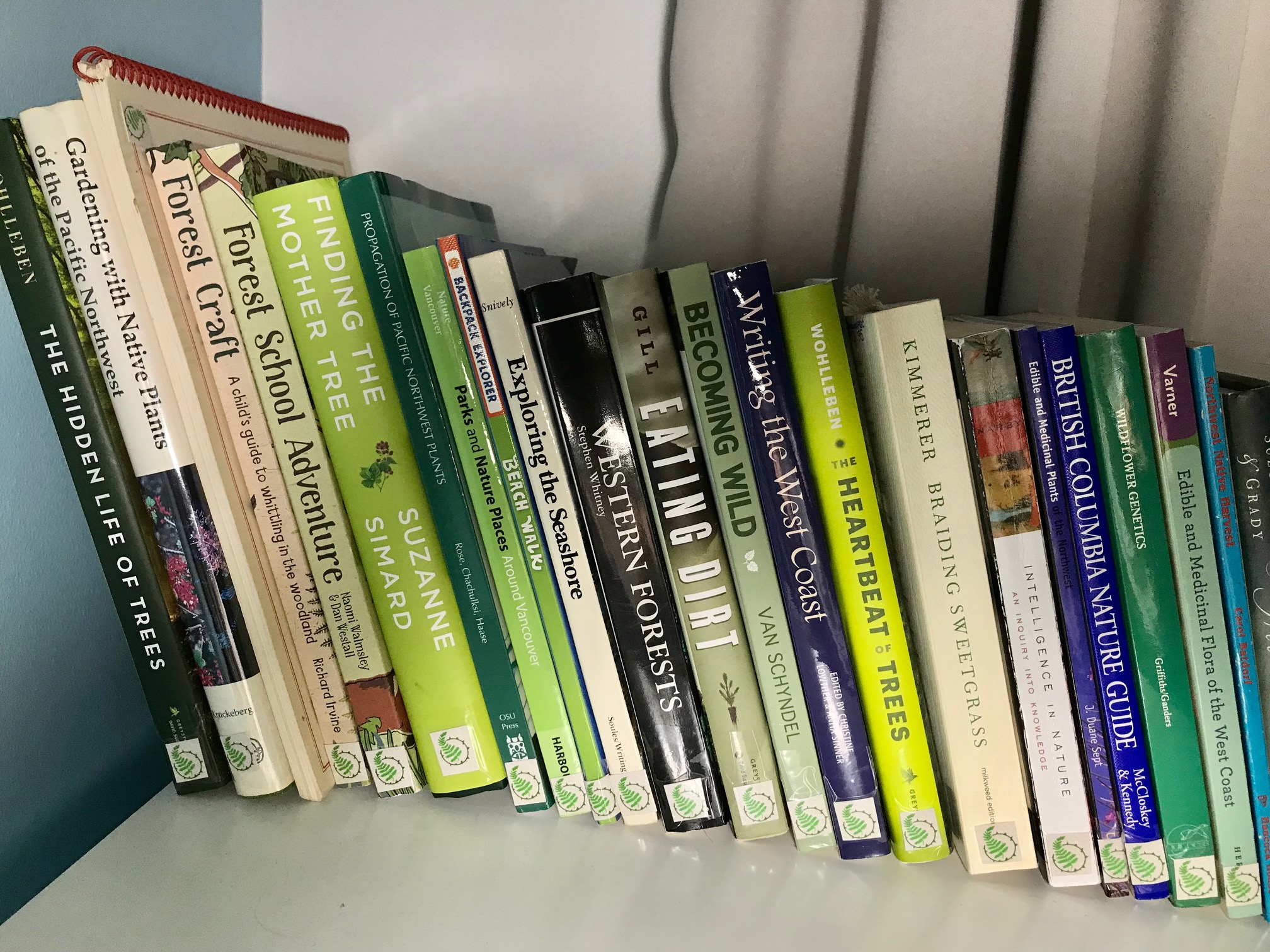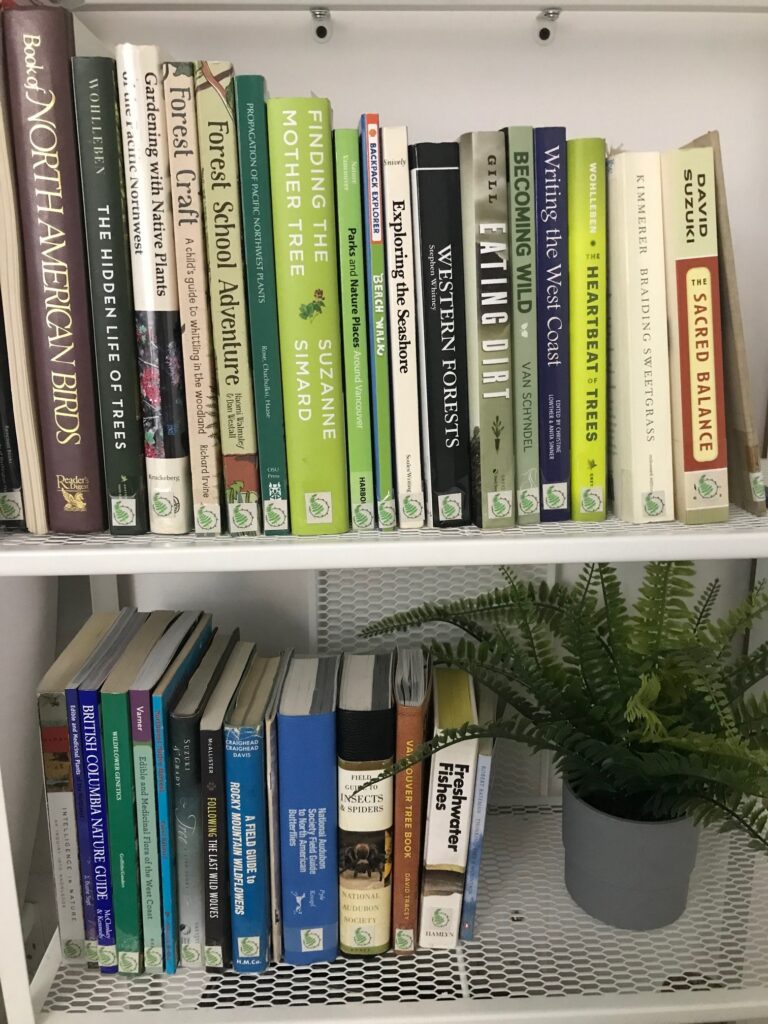 Library
Free the Fern has been compiling a lending library full of nature-themed books. Many of these books have been generously donated by Free the Fern members.
Currently, lending privileges are limited to Free the Fern members.
Please contact us if you have books to donate or if you wish to inquire about becoming a Free the Fern member.