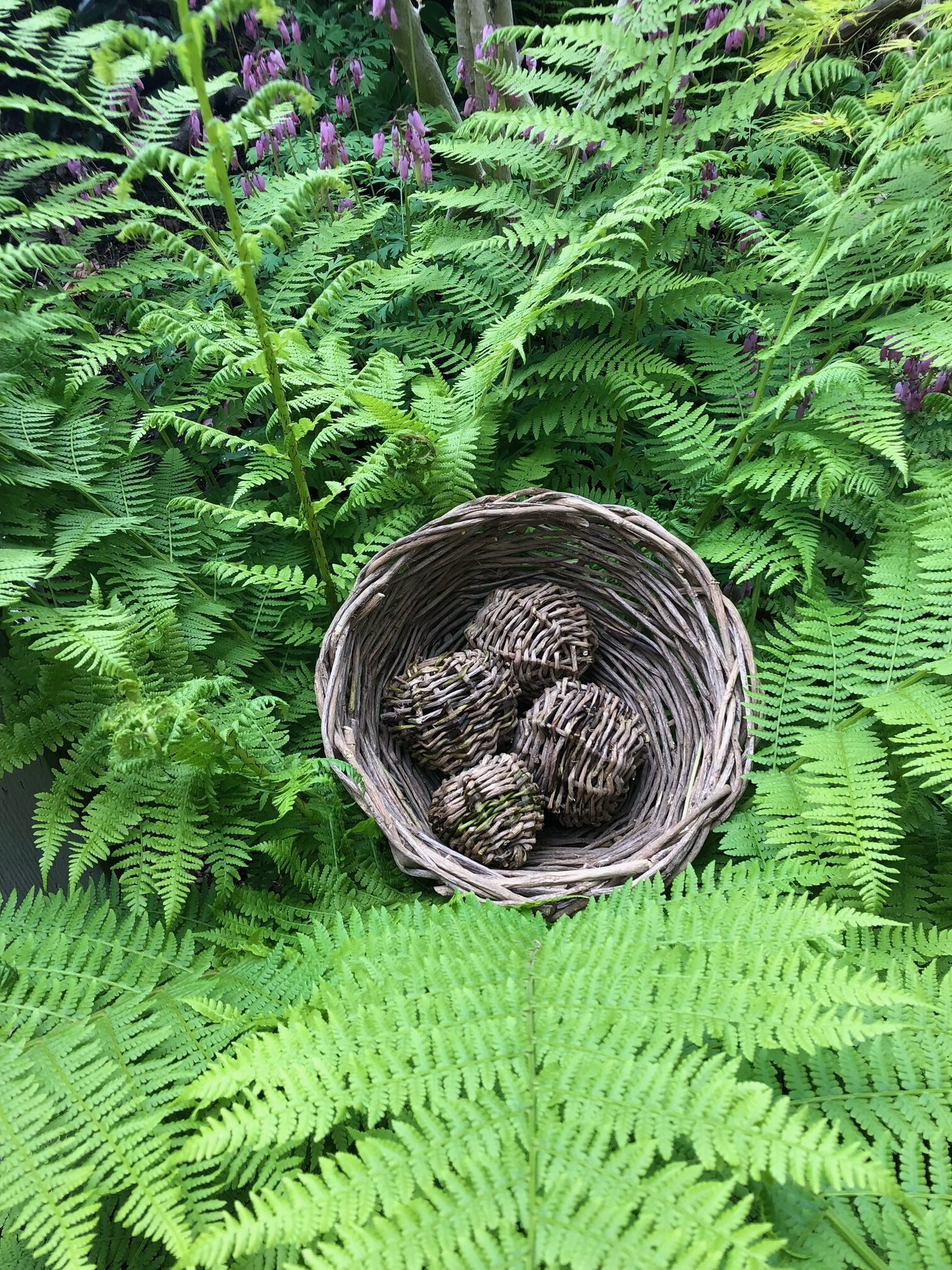 Upcoming Events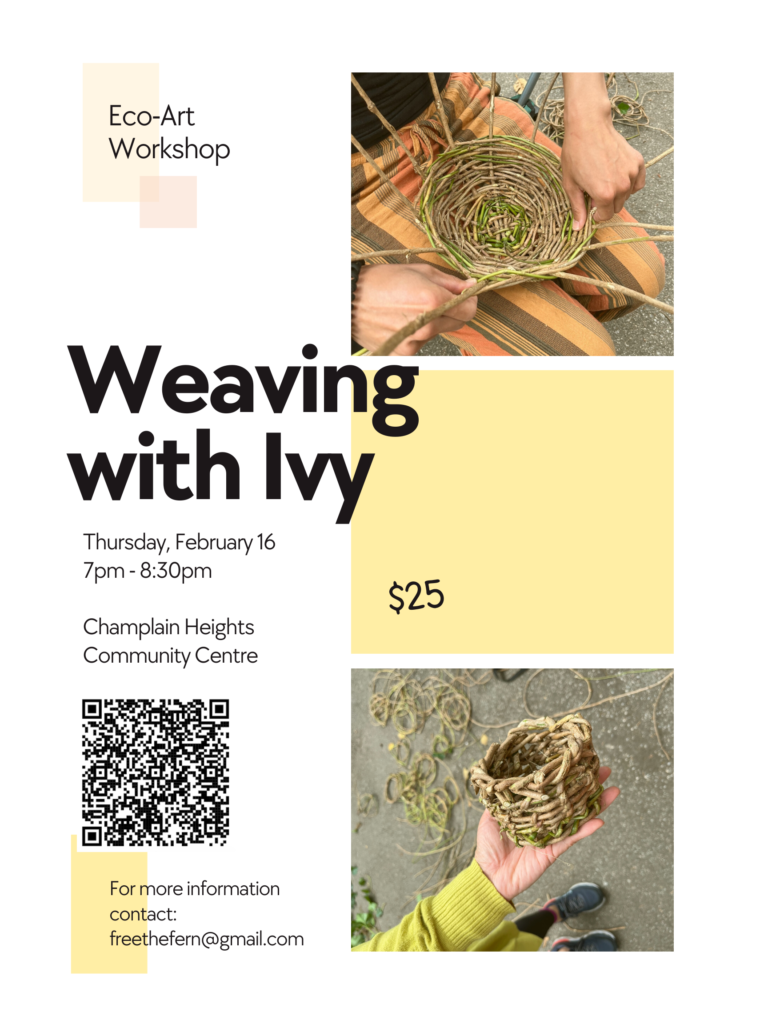 Community Centre
On February 16, 2023, Grace Nombrado will be leading a Weaving with Ivy workshop at the Champlain Heights Community Centre.
Weaving Timeline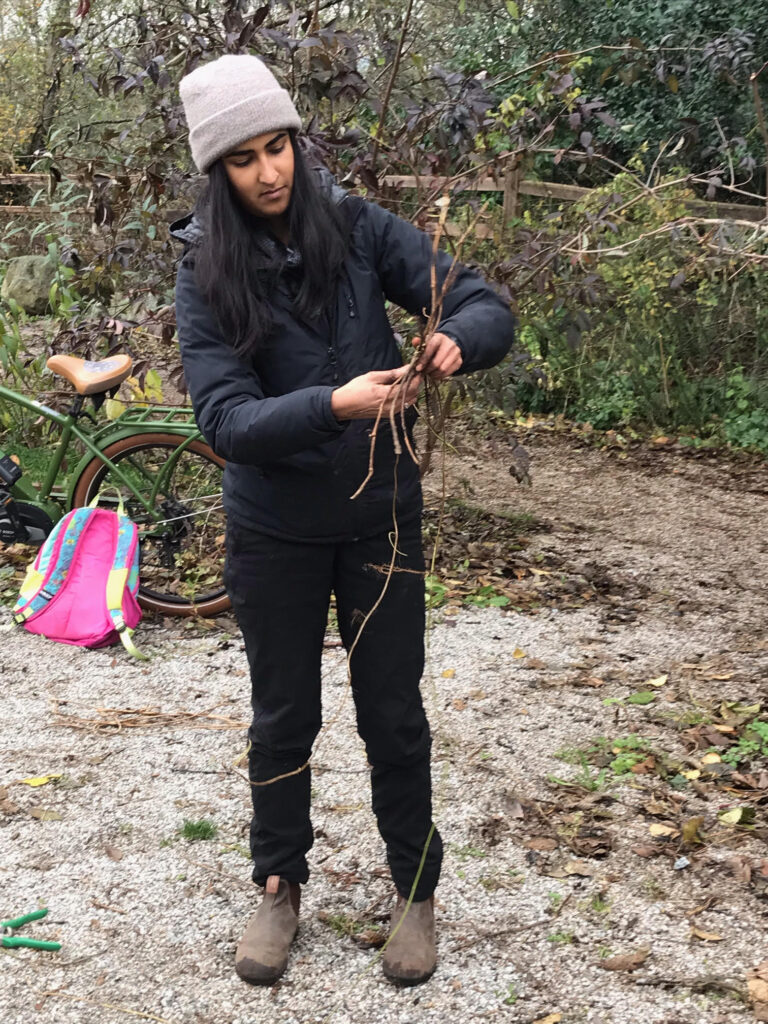 November 2021
Free the Fern members, Joe & Grace, took a ivy basket weaving workshop taught by Varsha Gill, of the Still Moon Arts Society, at the Renfrew Ravine.
After, Joe & Grace practiced weaving together.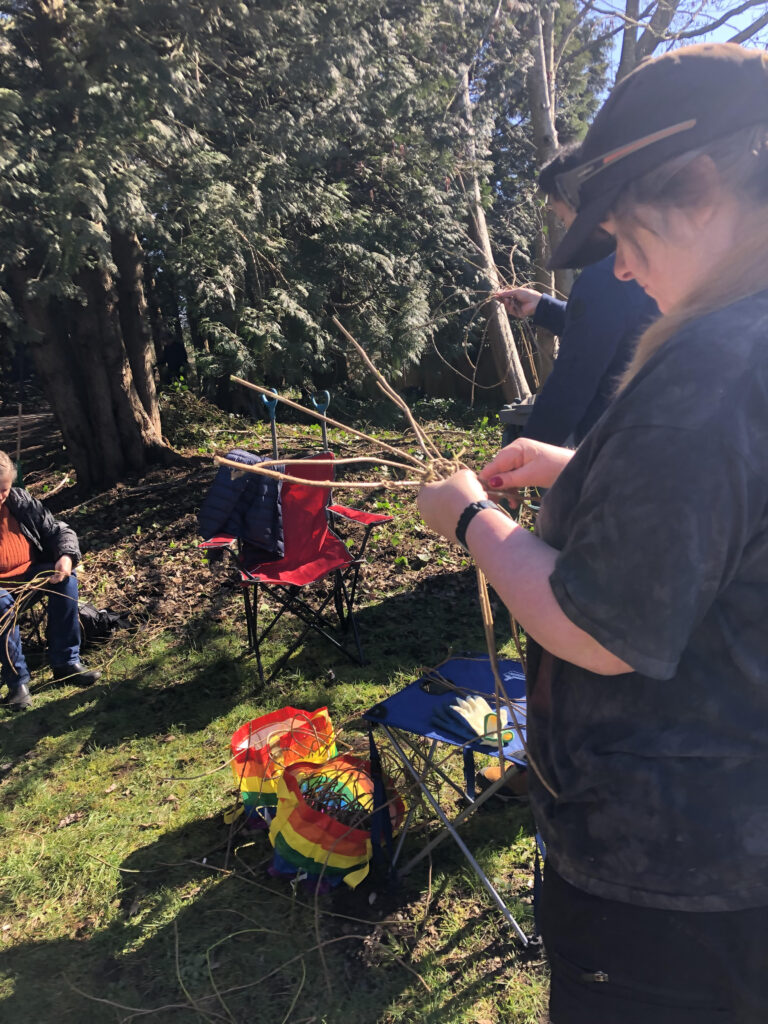 March 2022
Grace & Joe led their first Weeding & Weaving Workshop, outside on the beautiful Fir Trail.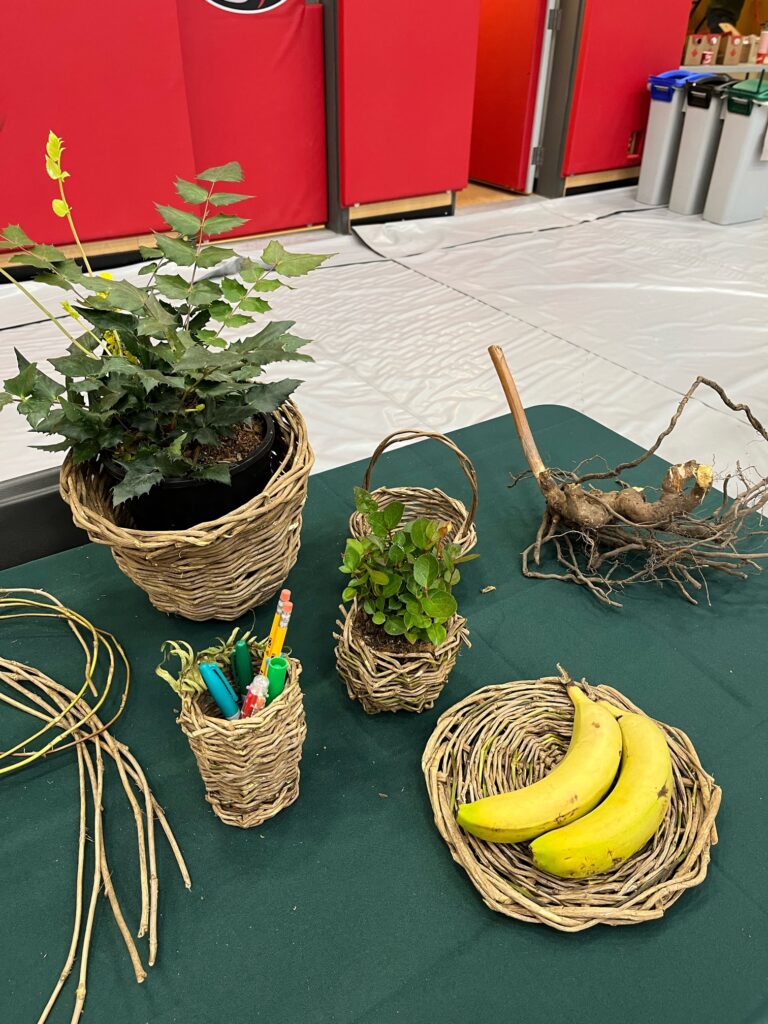 April 13, 2022
Joe & Grace presented Ivy Weaving at the BeAware Fair in North Vancouver. Hundreds of students across the district came to learn about environmental causes.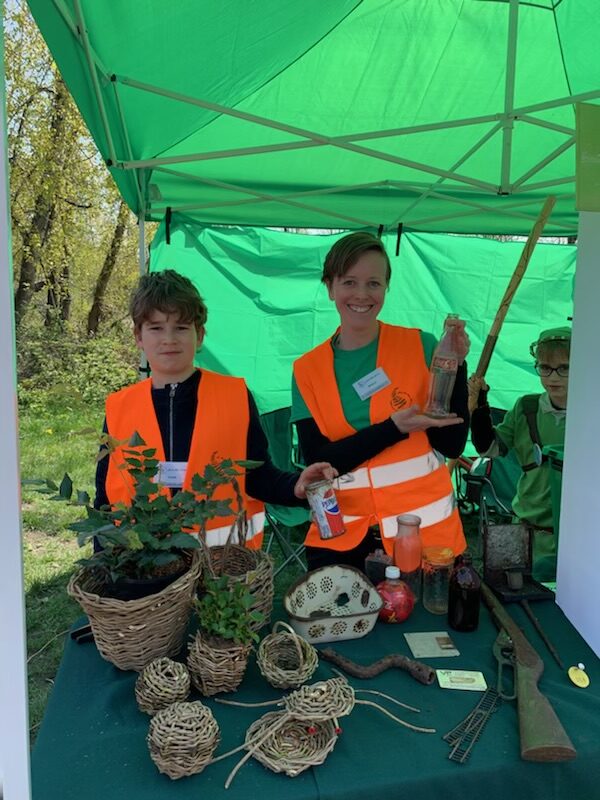 April 23, 2022
Free the Fern displayed examples of woven baskets at the Everett Crowley Park Earth Fest.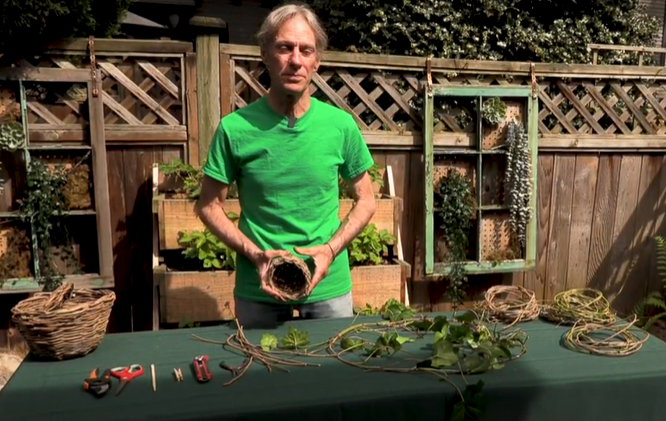 June 2022
Joe, with the support of award winning filmmaker, Daniel Akinshola, Joe demonstrated how to weave ivy in an instructional video.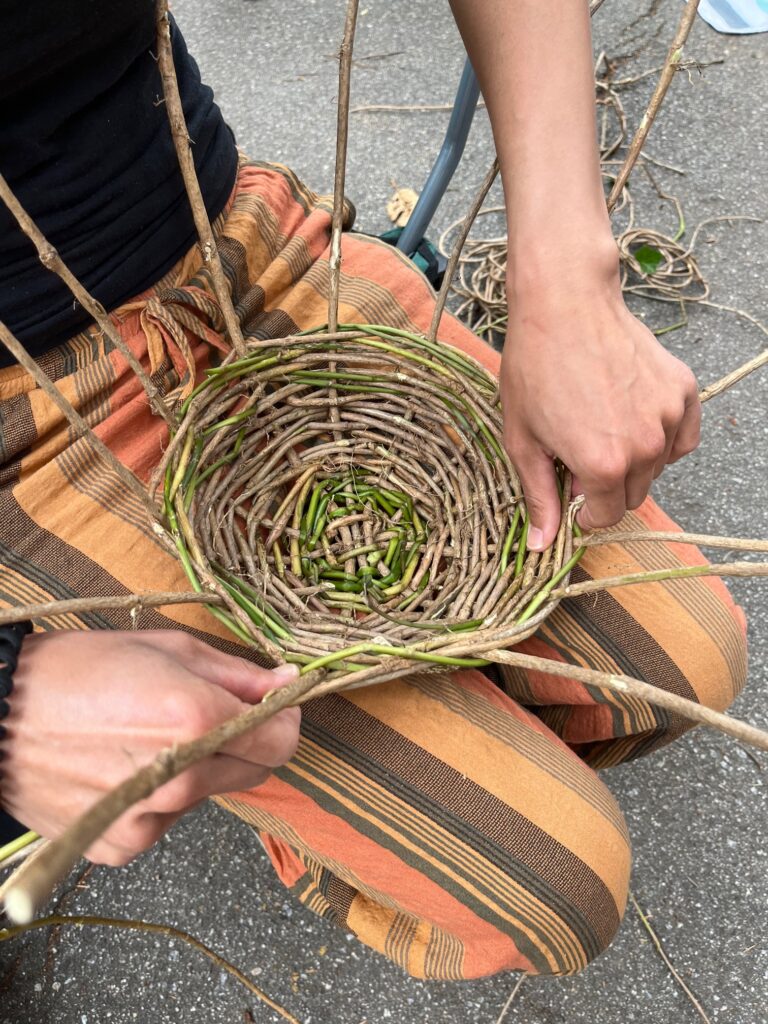 August 2022
Joe & Grace ran a weaving workshop outside adjacent to the Douglas Fir Teaching Garden.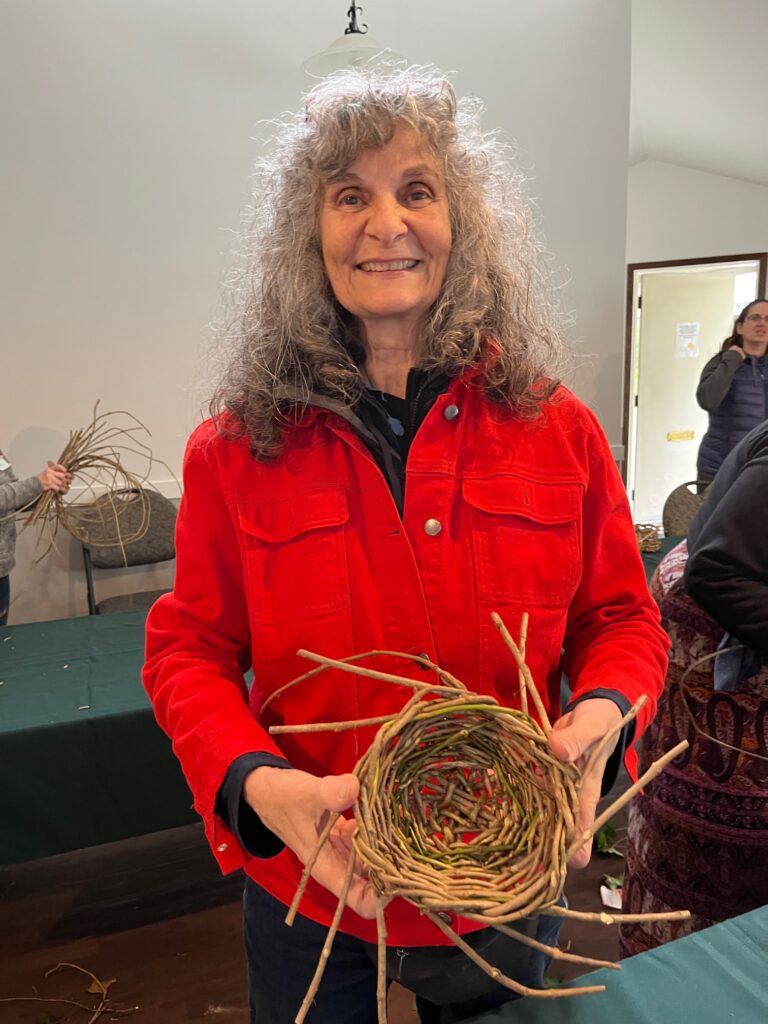 October 23, 2022
On Oct 23, 2022, as part of our Grow Wild! Weekend, Joe & Grace led an Ivy Weaving Workshop at the Kinross Creek Co-op.