We had two great ivy weaving workshops on Saturday, March 11, 2023. These workshops were funded by the city Neighbourhood Matching Fund as part of our Native Food Forest Project. We had 5 participants in our morning workshop and 5 for our afternoon workshop. Both workshops were led by Grace Nombrado, Free the Fern president.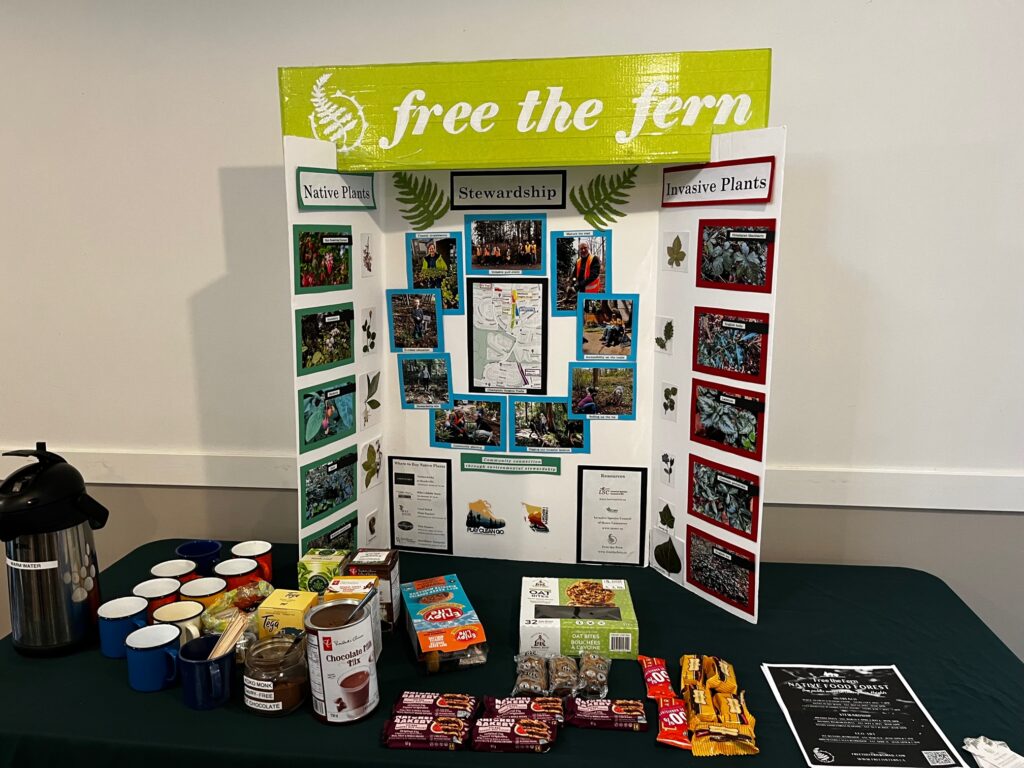 In the morning in was pouring rain. Luckily, Grace had already collected enough ivy the day before for weaving. So, during the workshop, everyone was able to stay dry inside. Despite it being the first time for everyone to learn basket weaving, all participants caught on quickly and enjoyed the connection time together. Thank you to Anne, Alisia, Andrea, Ashley, and Megan for participating.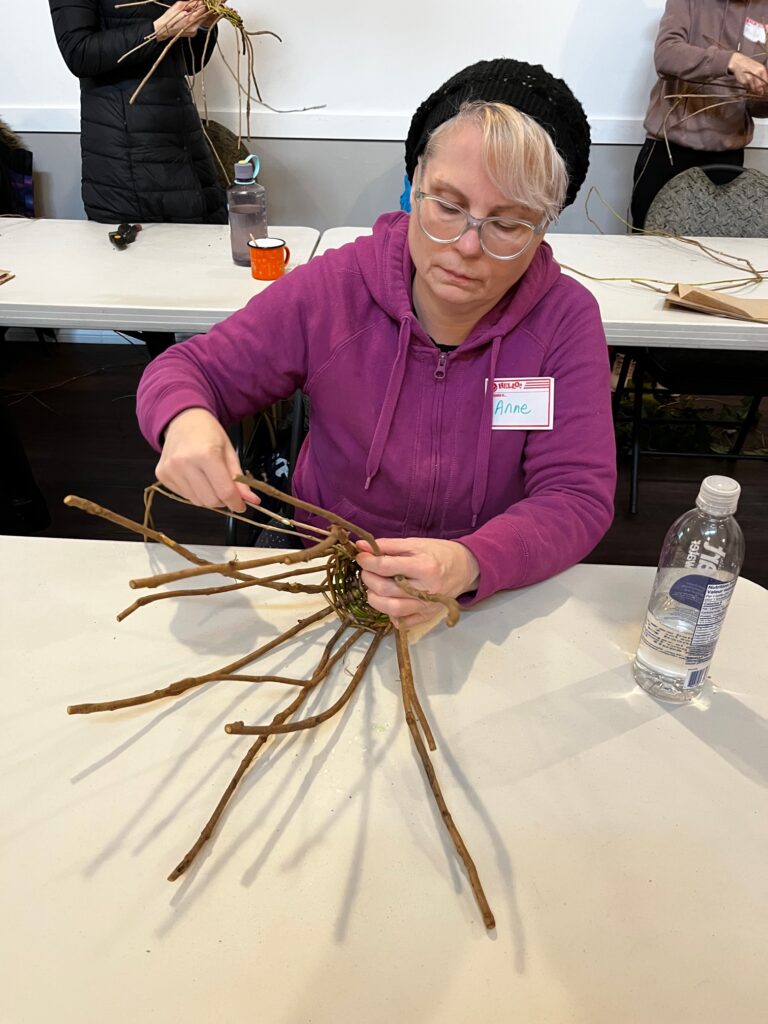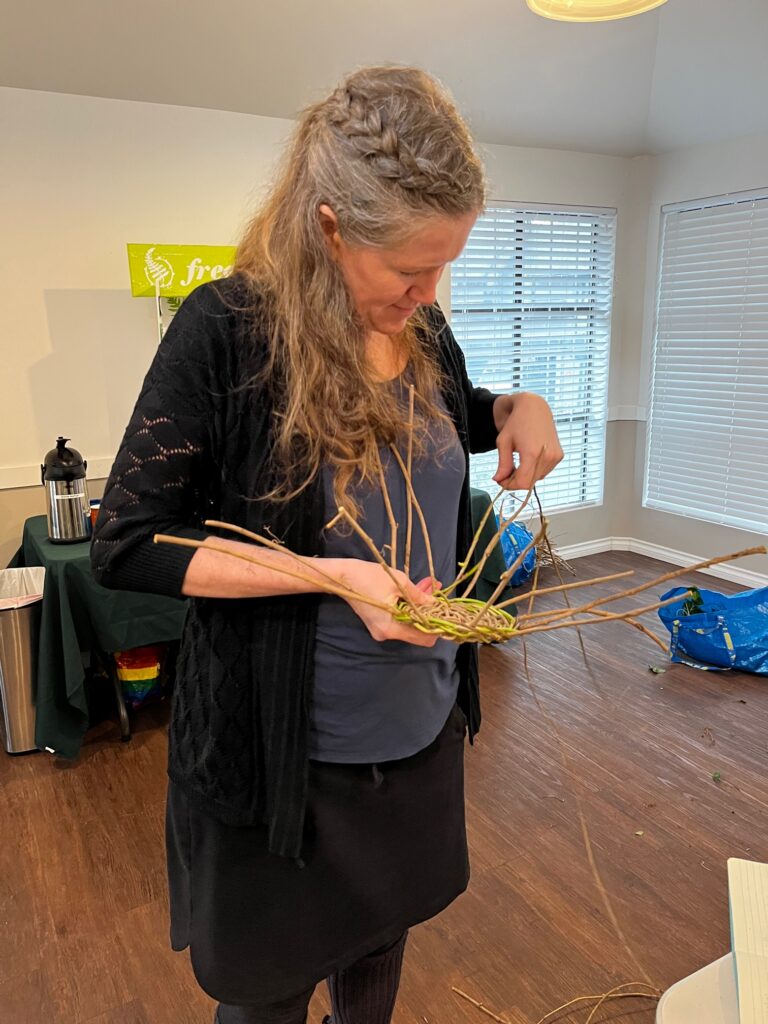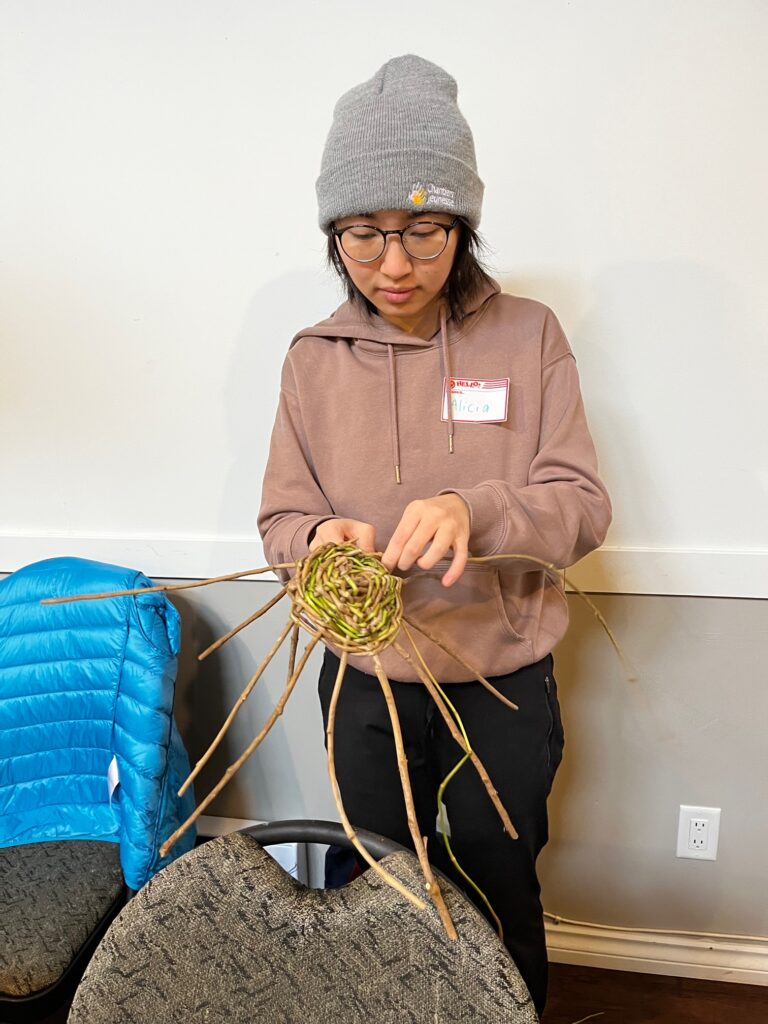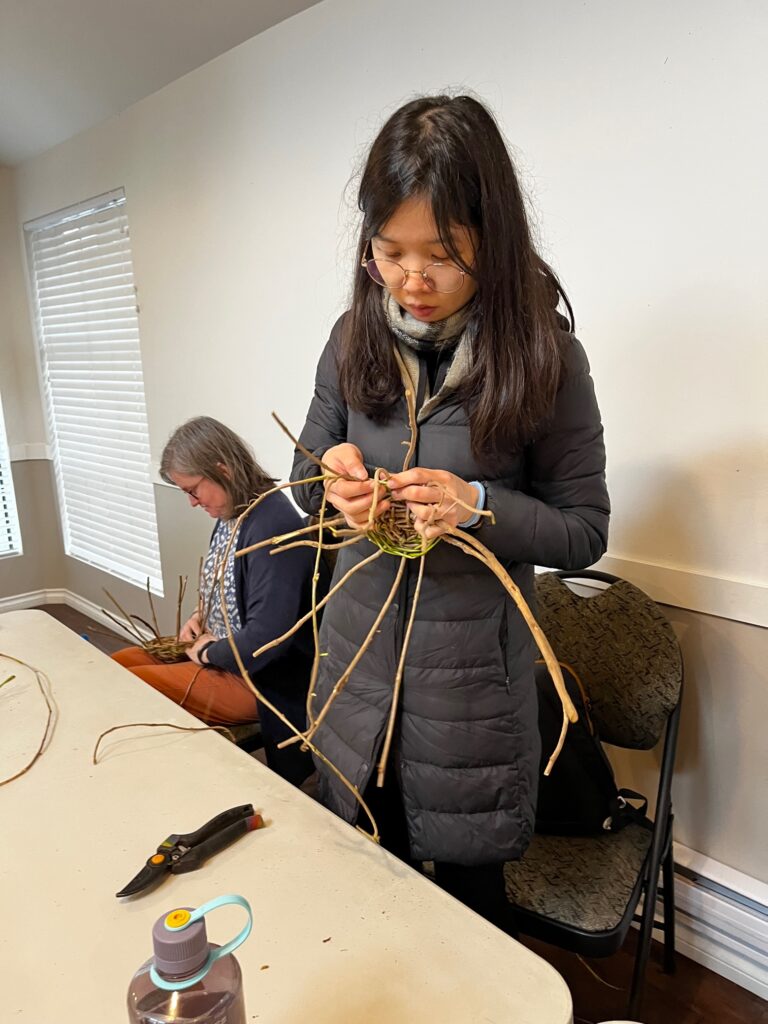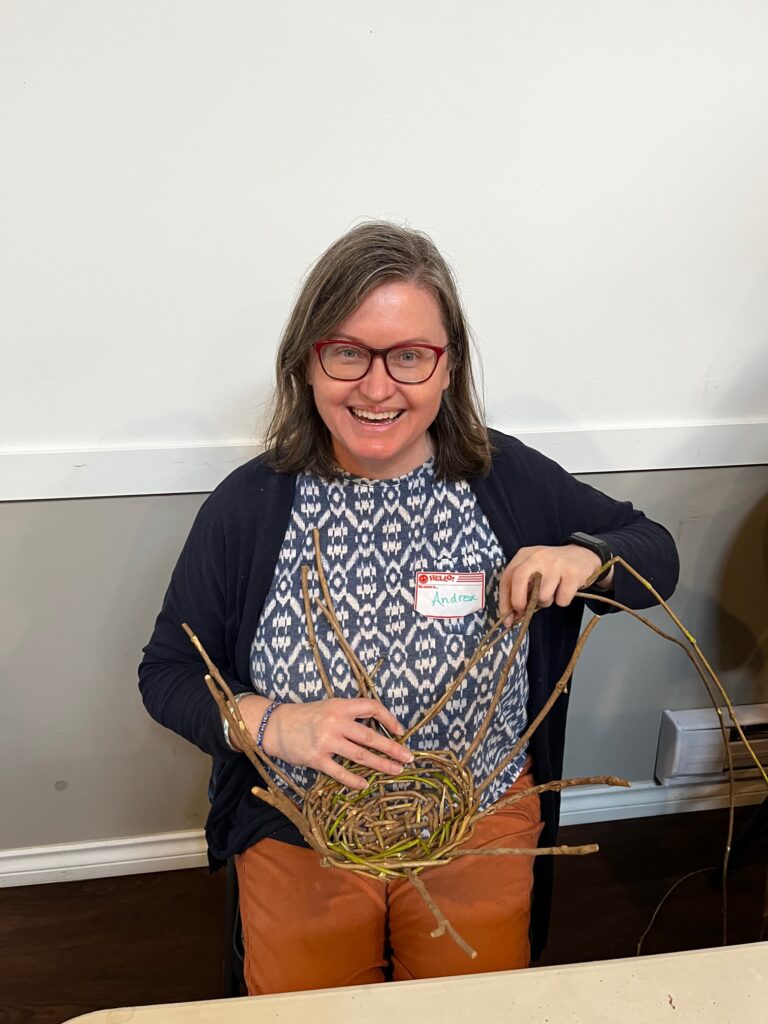 In the afternoon, at 1-3pm, we had a second ivy weaving workshop. 5 participants joined in the workshop, for their first time learning to weave. Despite a few initial challenges to learn the technique, everyone managed to get going and successfully completed each of their beautiful baskets. The sun had just come out from behind the clouds, so we ended the workshop with a by going outside for a walk through the local forested trails. At the workshop, we were so busy that Grace was only able to capture one photo of the participants. Thank you to Carol, Corinne, Liz, Marge & Marilyn for joining us in the workshop.