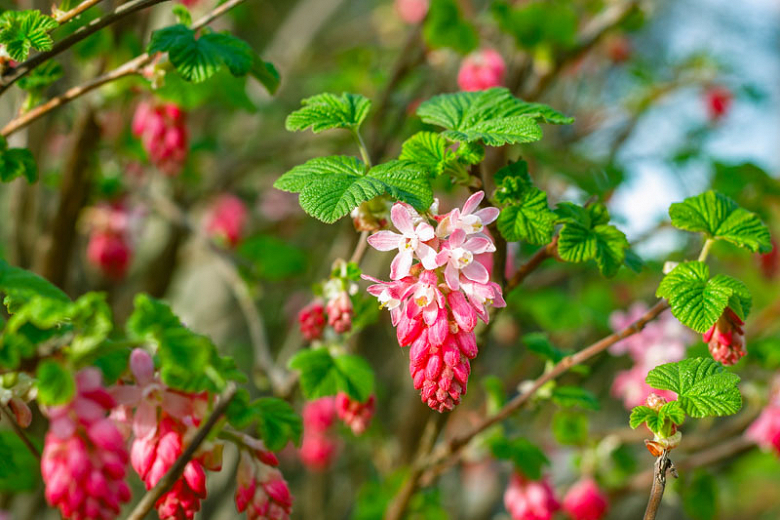 MEET OUR TEAM
STAFF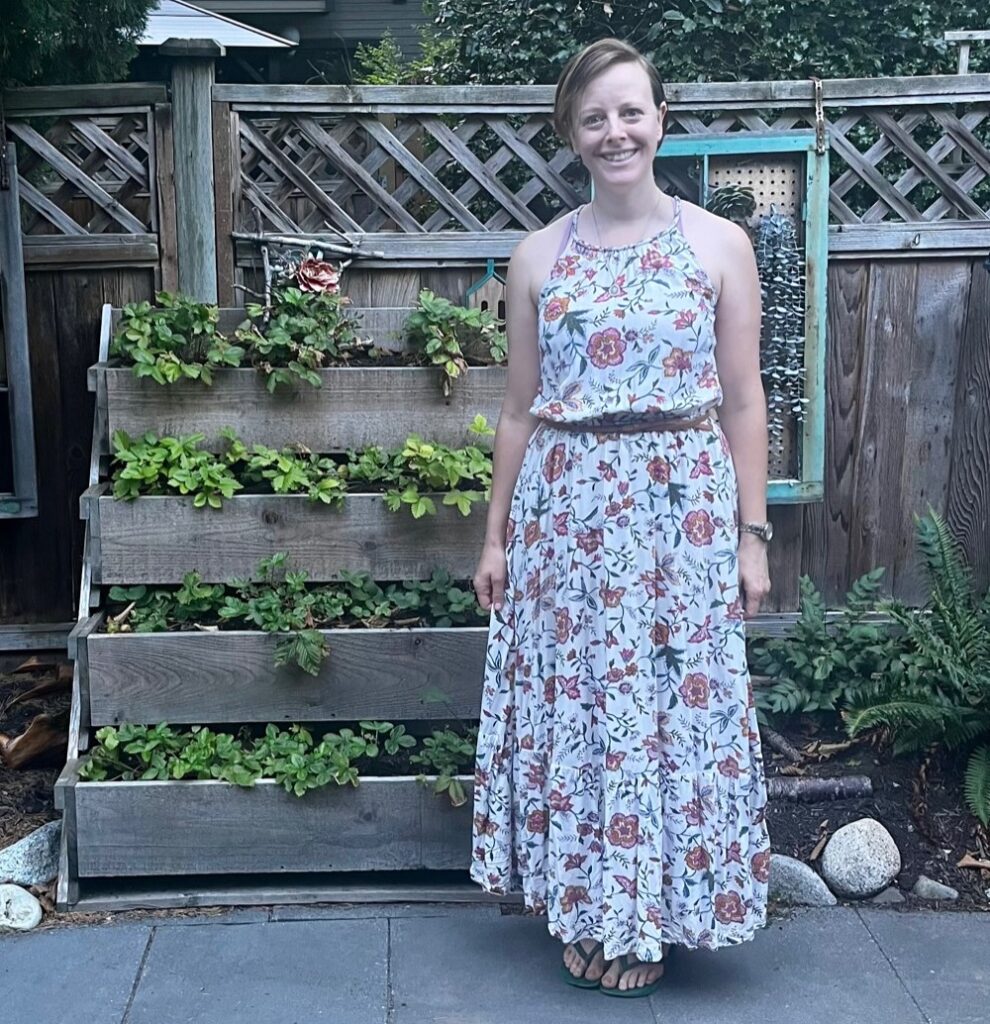 Grace Nombrado
Executive Director
Before moving to Champlain Heights in 2020, Grace with an Elementary teacher specializing in teaching kids with learning disabilities. In 2021, Grace decided to change careers and focus on environmental stewardship. She now uses her teaching skills to plan Free the Fern events and workshops. In addition, Grace manages the Free the Fern website, writes emails, applies for grants, trains volunteers, and much more! She has a secret passion for photography, and many of her photos can be found on the Free the Fern website and Instagram. Grace also enjoys reading and collecting books, and, in 2021, she created a Free the Fern lending library. In addition to her work with Free the Fern, Grace also works part-time as the Communication Coordinator for the Invasive Species Council of Metro Vancouver. Grace has a passion for bringing community together using stewardship and art.
BOARD OF DIRECTORS
In August 2022, Free the Fern Stewardship Society officially incorporated as a nonprofit. We have a talented and diverse board of directors. Directors commit to a minimum of a one year term, to help with event planning, fundraising, invasive removal and more! See below to learn more about our 2023-2024 directors.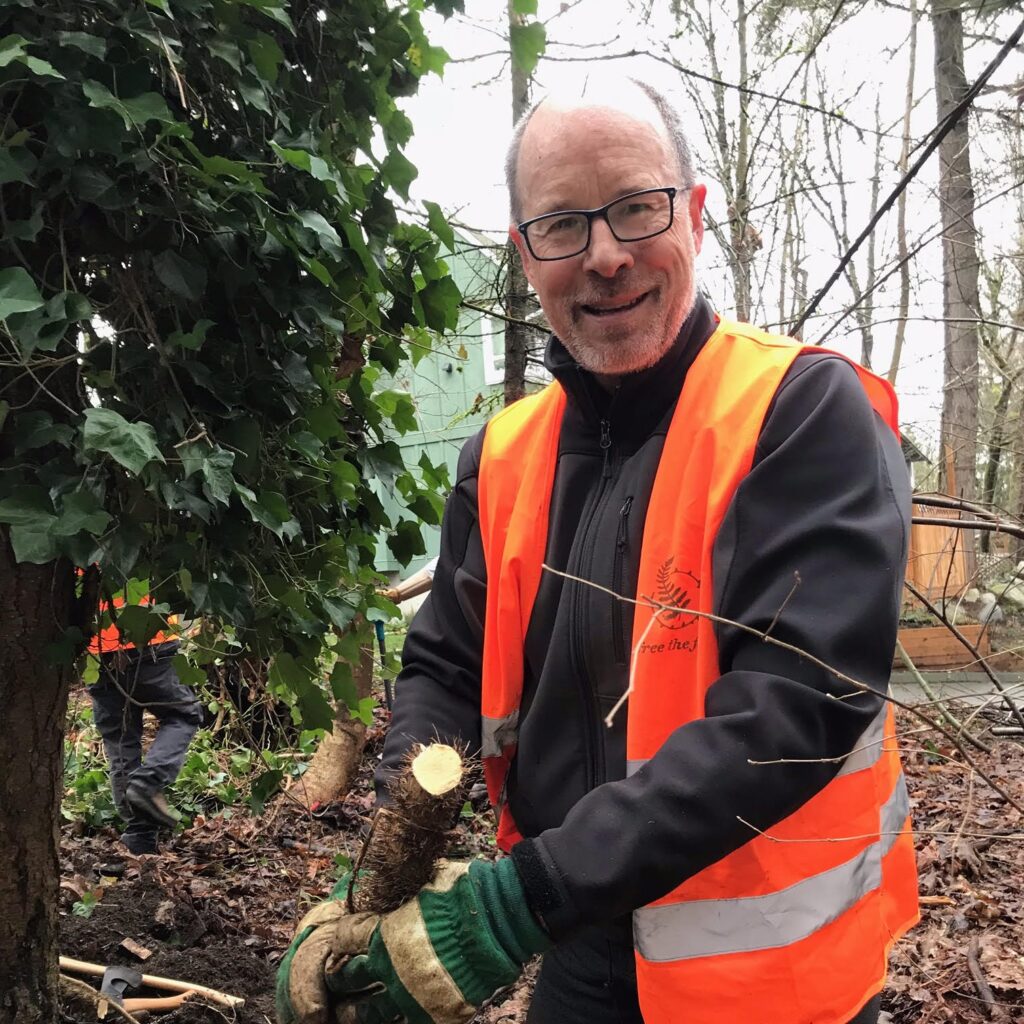 Martin Collins
Vice President
Martin Collins has been a resident at Alexander Laidlaw Housing Co-op in Champlain Heights for the past 30-years. In 2015, he moved to his current unit in the co-op, abutting the public Champlain Heights Trail system. Since that time, Martin has been busy clearing invasive weeds and planting native plants, both in his yard and on and in the public trails. In 2021 Martin joined Free the Fern to work together with other volunteers to steward the Champlain Heights Trail system. Martin's passion is to reestablish the ecological food web on the trails, so as to improve insect and bird habitat and make the area more resilient to climate change. He is employed by the Province of British Columbia as Regional Planner for the Agricultural Land Commission. Martin is interested in engaging and educating the public about the important benefits of having a healthy ecosystem.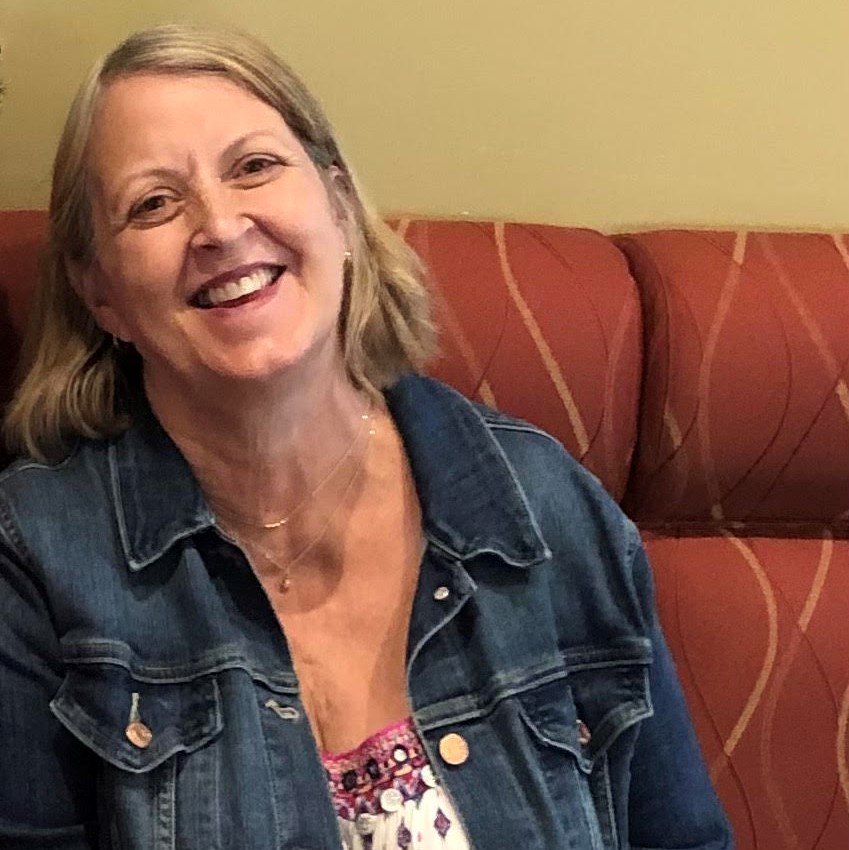 Catherine Munn
Secretary
For seven years, Catherine worked as a landscaper for the Wascana Centre Authority, a large city parkland in Regina, Saskatchewan. In 1987 Catherine moved to Vancouver where she continued her work as a landscaper. Between 1988-2009, she worked as a Horticultural Landscape Technician for several landscape companies, including The Silent Gardener and Organic Matters Landscaping. In 2007, Catherine received training as an Landcare Steward from Gaia College in Burnaby and became certified in Organic Landscape Design. Since 1997, she has been a member of the Maple St. Co-operative Garden and the Pine Street Community Garden in Kitsilano. Catherine has learned how vital community gardens are for building friendships, strengthening organic gardening skills and demonstrating the importance of urban food security.
Catherine Munn is a graduate of The Ontario College of Art and Design and the University of Regina's BFA Program. She continues to produce fine art work, illustration and design. Catherine is a visual arts professional who seeks to combine environmental design and stewardship of native gardens.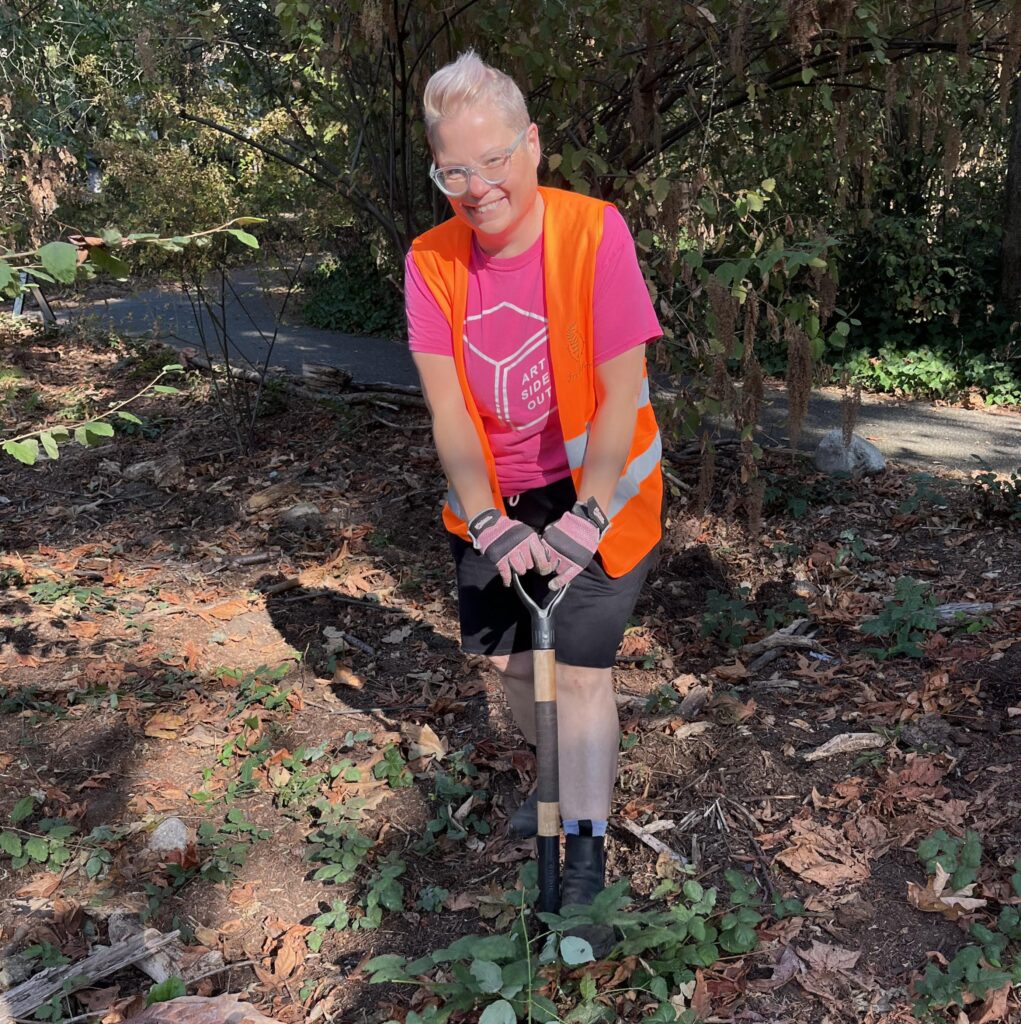 Anne Banner
Director at Large
Anne Banner, a Saskatchewan prairie girl, has been a Champlain Heights resident for 30 years. Volunteering has been a big part of her life. Her neighbourhood volunteer jobs include: Champlain Heights Main School, The Royal Arch Masonic Home, Matheson Heights Co-op and the Evert Crowley Park Committee. She has been a member of Free the Fern since they founded in early 2021. Before retiring, she was the owner of Salmagundi West Antiques in Gastown. A graduate of Emily Carr University. Anne is the proud mom of identical twin daughters who are career women in Toronto. You'll find Anne most days in her home studio painting, writing or playing the piano.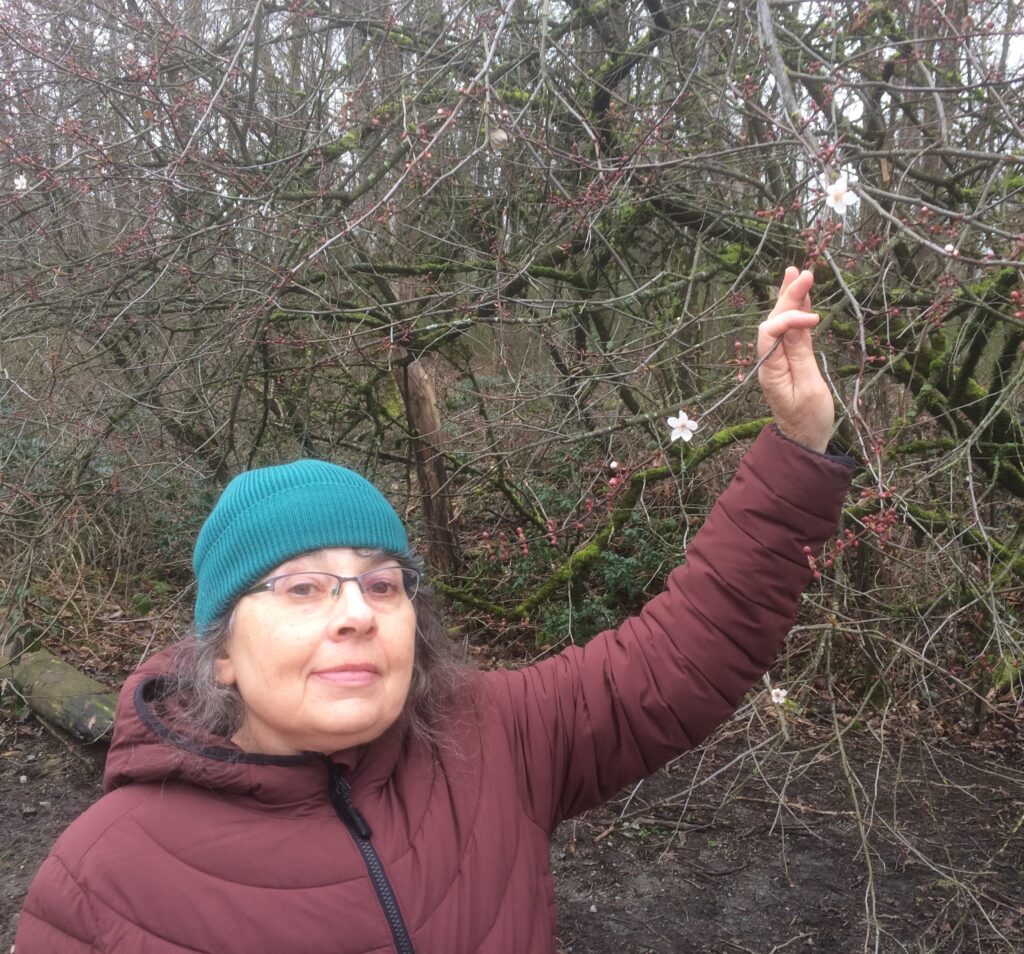 Barbara Lane
Director at Large
Barbara Lane moved to Vancouver in 2021 after living in Alberta for many years. A retired corporate librarian, she has a long history of volunteering with a variety of organizations. She became involved with Free the Fern in 2022, regularly volunteering at the monthly invasive pulls on the Red Alder trail near her home. She likes learning about the local ecosystem and especially loves planting native plants.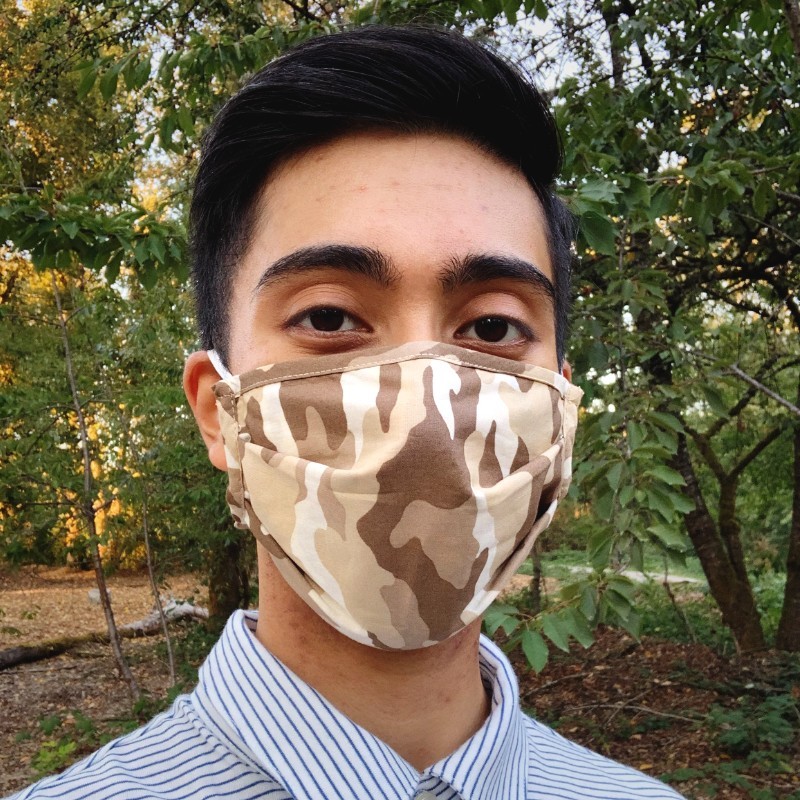 Damian Assadi
Director at Large
Damian Assadi is a life-long resident of Champlain Heights, so it is no surprise that his love for plant ecology began as a child playing in this neighborhood's urban forests. Now, Damian is a Forestry undergraduate student at the University of British Columbia, studying Natural Resources Conservation and learning how we can live in reciprocity with nature. His passion for park stewardship began in 2019, and he has since contributed over 1300 volunteer hours with organizations like the Invasive Species Council of BC and Stanley Park Ecology Society. He is the Chair of the Everett Crowley Park Committee and a Board Director for the Champlain Heights Community Association. Damian eagerly joined Free the Fern in early 2021 to support local stewardship, and has secured two community service grants for these efforts. As a witness of Free the Fern's roots, he can proudly attest to how the Red Alder Trail has already transformed because of the community. When Damian isn't wrangling invasive plants, he draws, paints, and also writes heartfelt guitar love songs about trees.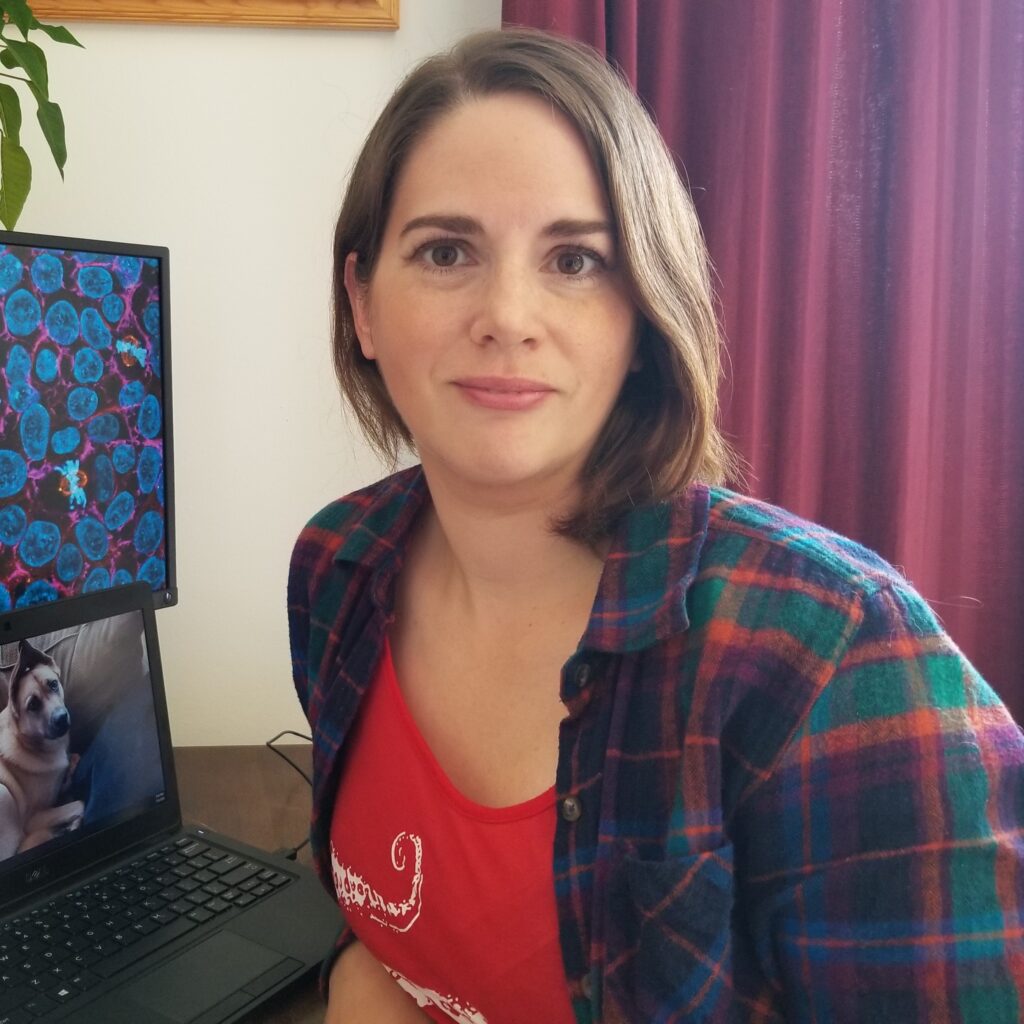 Erin Knock
Director at Large
Erin is originally from Nova Scotia and has lived in Champlain Heights since 2016. She is a scientist by trade, focused on human cellular biology but with a special place in her heart for plant biology and ecosystems. Her science career has taken her all over Canada and to the UK, working in Montreal, Toronto and Cambridge, England before moving to Vancouver. Erin is currently the Associate Director of Neural Biology at STEMCELL Technologies, where she leads a team making tools for life science and stem cell research. She became involved in Free the Fern due to the interest of her two children, Liam and Connor, in stewardship events at Everett Crowley Park. Liam in particular has a passion for learning about native and invasive species and is always up for pulling up ivy! Now you can find Erin and her family walking their dog Riker in the park and helping out with weed pulls and planting along the trails.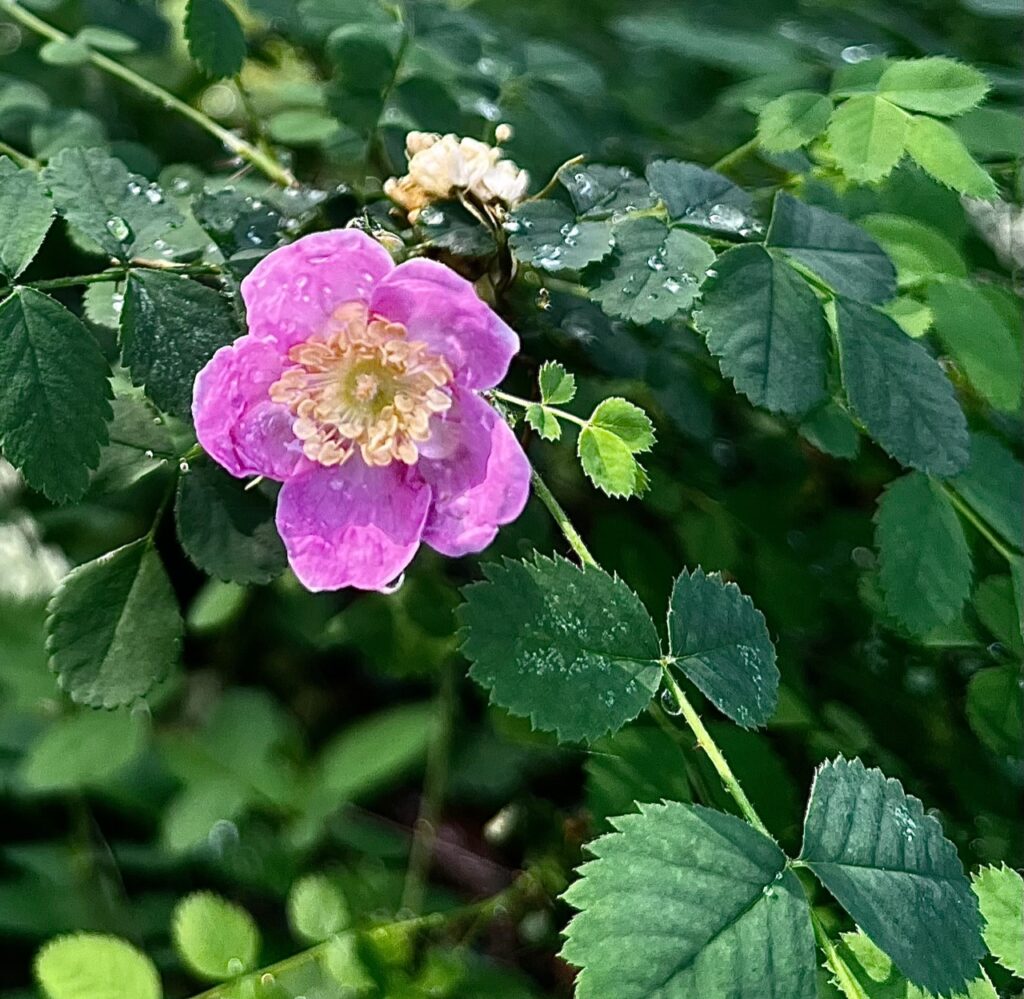 Genevieve Finn
Director at Large
Genevieve began volunteering with Free the Fern in 2023 after becoming enchanted by the beauty and design of the Champlain Heights trails. Becoming a member of this community has provided them with a variety of meaningful learning opportunities to understand the role native plants play in creating diversified habitats for local wildlife. Restoring the ecology of this urban forest garden through community engagement is a practice that speaks to their belief in the power of small organized groups and their ability to effect social change. Genevieve looks forward to the many events and activities Free the Fern will offer, raising awareness of what can be done to make our urban neighborhoods more resilient towards climate change and how we can care for the land on which we reside.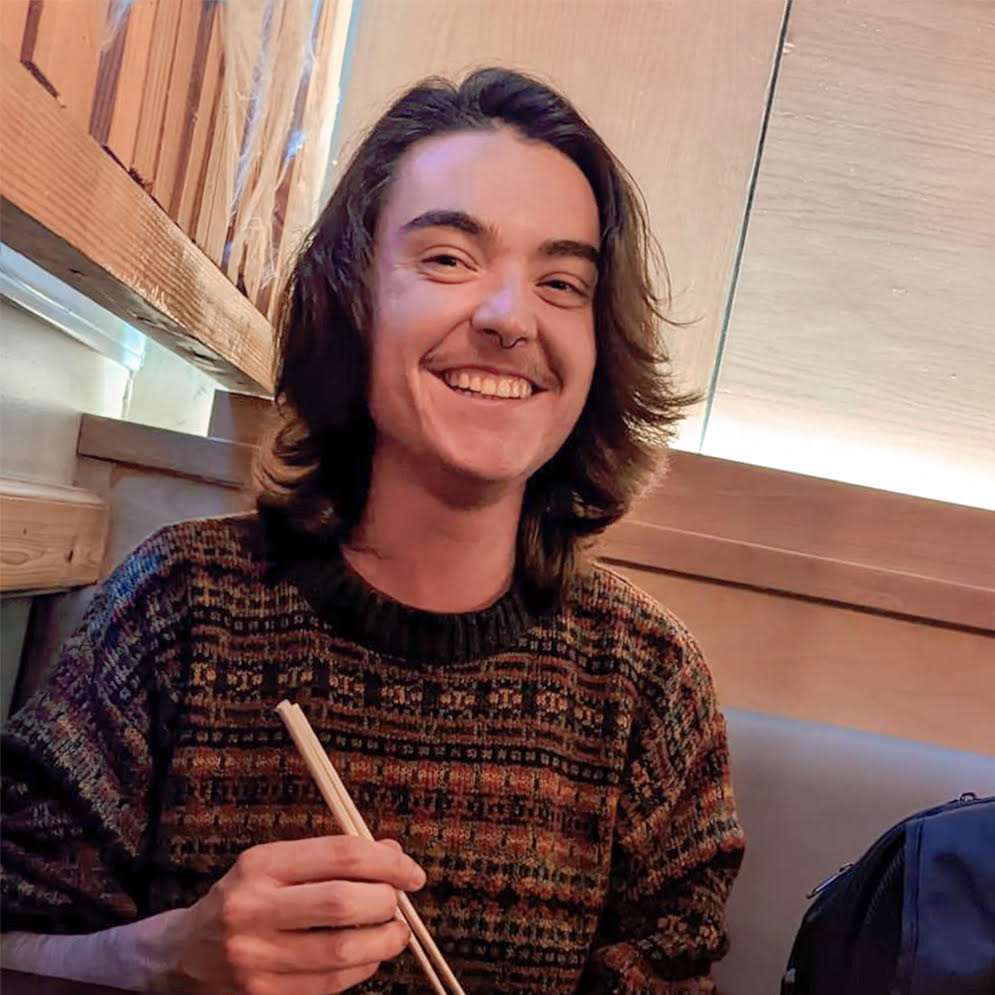 Joshua Ralph
Director at Large
Joshua is a media and community-engaged eco-artist. He's worked across Southwest BC, developing and delivering programming on rendering invasive plants, harvested from local restoration sites, to useable art-making materials. Joshua's practice aims to serve as a bridge between ecology and art, providing environmentally sustainable and accessible art supplies to his fellow community members. He can often be seen biking around Richmond and looking at birds.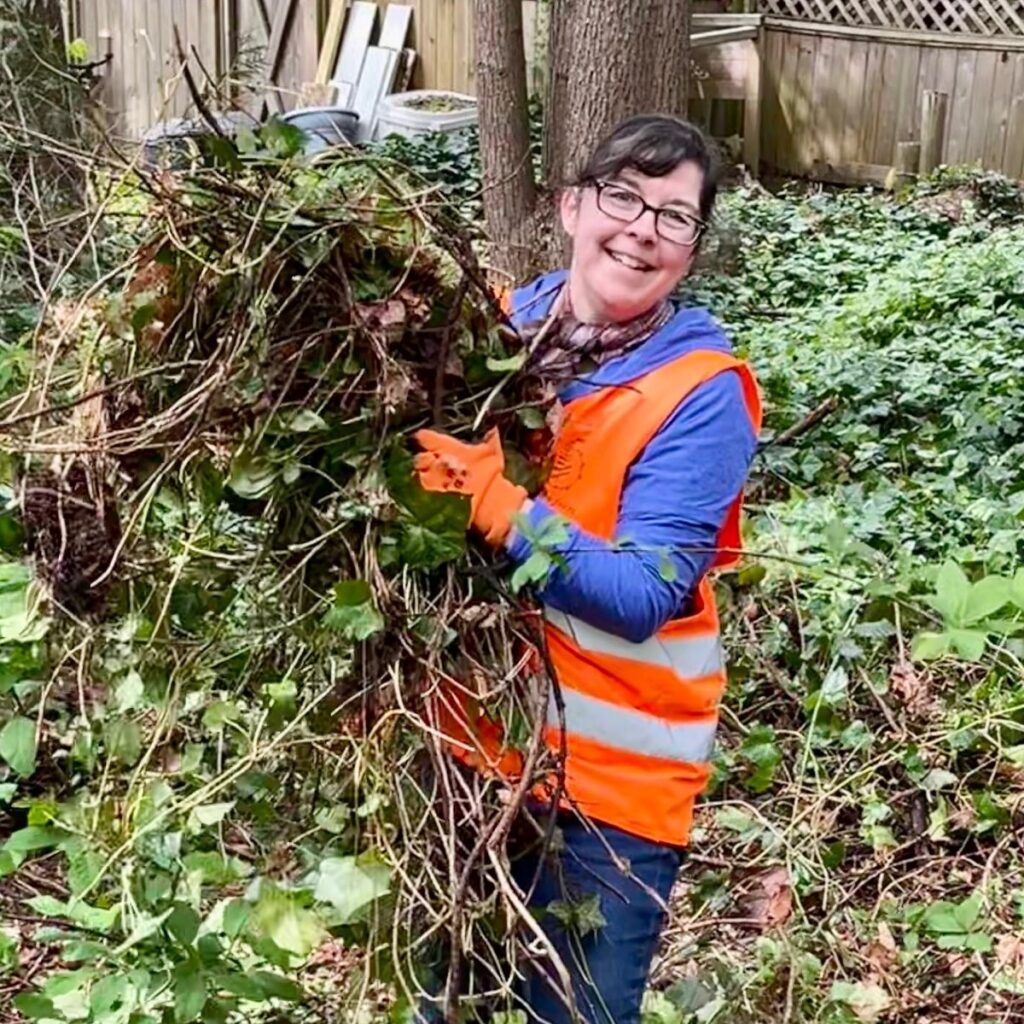 Robin Poirier-Vasic
Director at Large
Robin Poirier-Vasic has lived all over Canada, including Manitoba, Quebec and Ontario, before moving to British Columbia in 1998. She has been a resident in Champlain Heights since 2015. In 2021, after meeting Grace Nombrado while walking the trails, Robin became involved with Free the Fern. She has enjoyed learning about native plants and loves to give back to the Champlain Heights Community. Now you can find Robin on many weekends pulling invasive species with other Free the Fern directors and volunteers.
---
OTHER VOLUNTEERS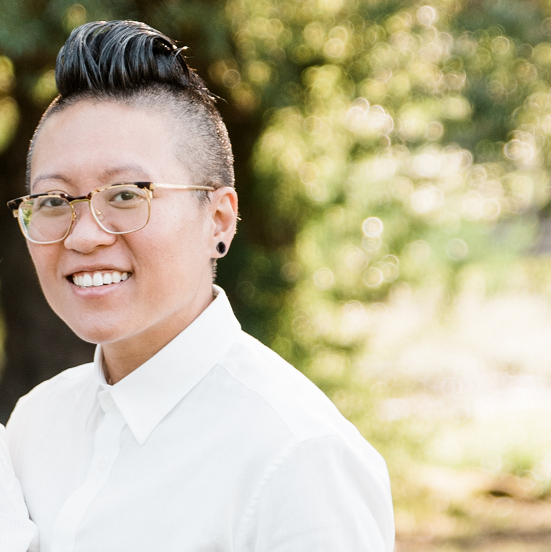 Kiki Nombrado
Artist & Branding
Kiki Nombrado has been a resident of Kinross Creek Co-op in Champlain Heights since 2020. By day, Kiki is an informatics nurse. At night, she spends her time crafting and creating art. In January 2021, when Free the Fern first formed, Kiki was an integral force behind the scenes. She created the Free the Fern website, designing the logo, and created signage. In the spring of 2021, Kiki painted hundreds of birds for Free the Fern's Art for Plant Fundraiser. She also started the Free the Fern Instagram account and continues to manage it today. In December 2022, for Free the Fern's event, Light up the Night in Champlain Heights, Kiki built butterfly, stained glass, and animal lanterns for display along the Red Alder Trail. She also brought together local artists to teach lantern building skills. In addition to crafting, Kiki also performed the glockenspiel at several Free the Fern events. She likes to always challenge herself to learn new art forms and instruments.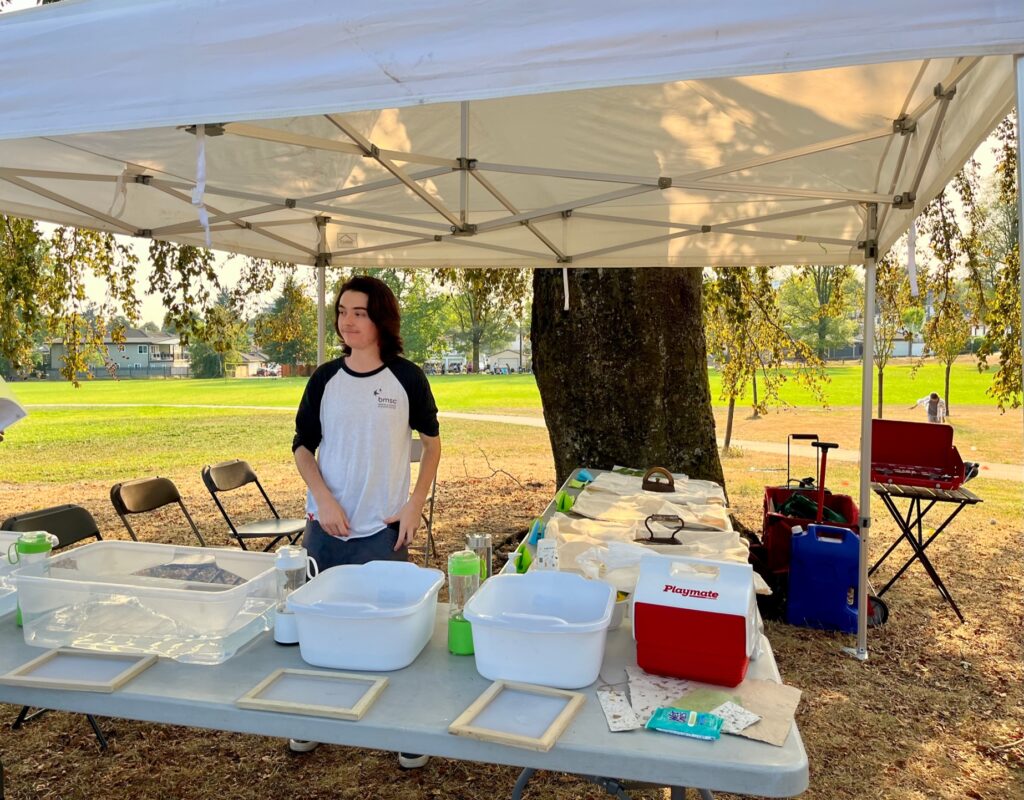 Joshua Ralph
Eco-Artist
Since June 2021, eco-artist Joshua Ralph has been partnering with Free the Fern to run free public workshops. Joshua loves to experiment with using invasive plants to create useful things. Past workshops he has taught have included: pencil making, paper making, and bird nesting cages. Joshua has also participated in our Free the Fern Winter lantern festival, Light up the Night in Champlain Heights, creating a snail lantern to display at the event. We look forward to continuing to partner with Joshua Ralph for future public workshops. Learn more about Joshua here.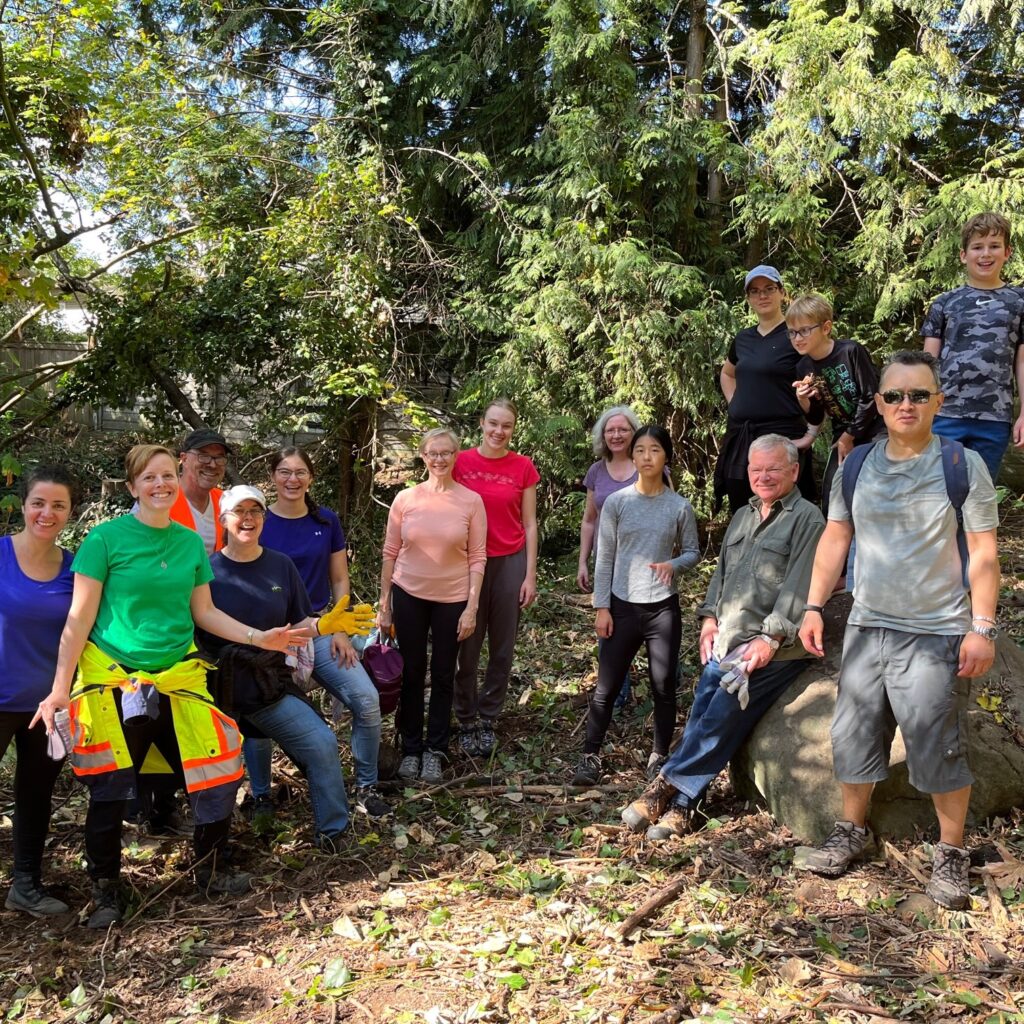 Community Volunteers
Since our founding in January 2021, Free the Fern has had over 140 volunteers help with invasive pulls, planting or event set-up/clean-up.
We are so grateful to everyone who helps make Free the Fern possible!