On Saturday, June 17, 2023, Free the Fern participated in the Champlain Heights Community Fair, a large event complete with local nonprofit tents, bouncy castle, cake walk, musical performances, games, food, and more!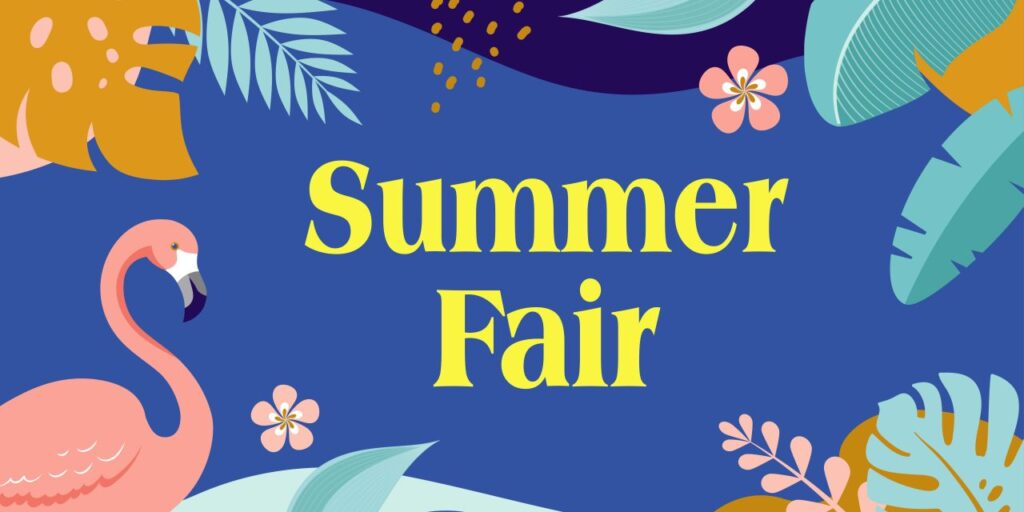 7 volunteers came out to help at our Free the Fern event tent. We had three tables set-up with a variety of activities and education about native and invasive plants.
On our first table we had a tri-fold poster with photos of our stewardship effort on the Champlain Heights trails. The poster also featured pressed samples of invasive and native plants. In front of the posters we had free educational stickers from the Invasive Species Council of BC. Beside the poster, was our "lollypop quiz". Participants had the challenge of answering an easy, medium, or hard nature question, such as:
easy: "What should you do if you see a coyote?"
(answer: act big and loud!)
medium: "Why do you think salmonberries are called "salmon" berries?
(answer: the berries resemble small burst of orange and red fish roe. Also a good crop of salmonberries, is seen as an indicator of a good salmon run, while a poor crop is an early signal that we should turn to other species for our winter stores. This interrelationship has actually been proven by Science, by the way.)
hard: "How do you think having access to green space effects people's mental health?"
(answer: many positive effects. Here is a good summary of some of the effects)
Whatever their answer, everyone received a complimentary lollypop. It was a great learning opportunity for young and old alike.
At our second Free the Fern table we had samples of native and invasive plants in flower vases. These plants had been collected by our Free the Fern president, Grace, from the local Champlain Heights trails. Some examples, are as follows:
Native: Osoberry (Indigenous plum), woodland strawberry, oceanspray, sword fern, and more!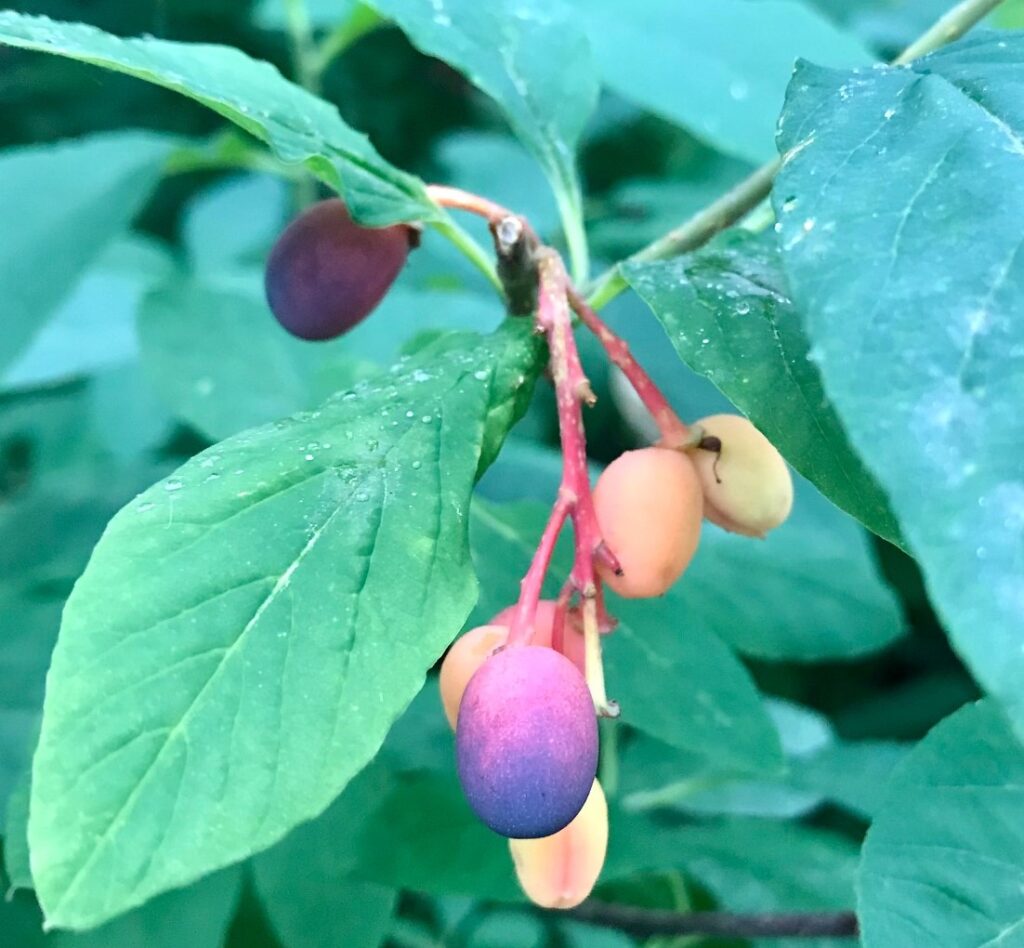 Invasive: bamboo, English ivy, black locust, Himalayan blackberry, and more!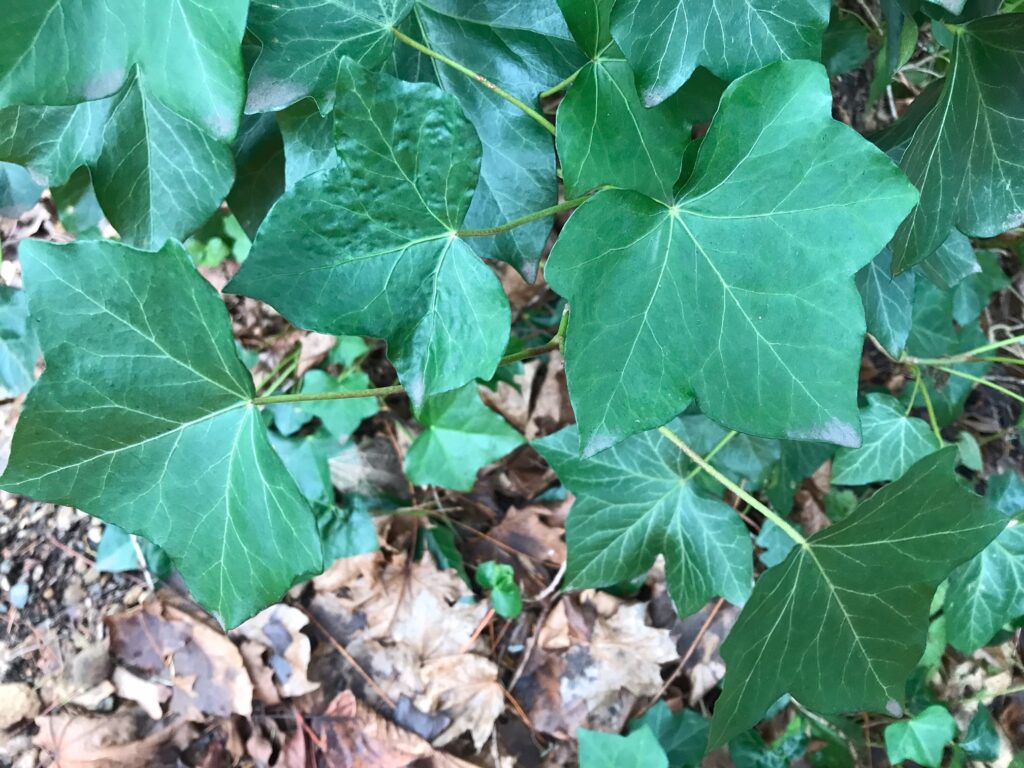 Free the Fern treasurer, Joe Boyd, also had samples of his ivy woven baskets on the table – and wove a few baskets live on the event day! The basket weaving really drew in members of the public who were curious to see how an invasive plant could be transformed into something useful.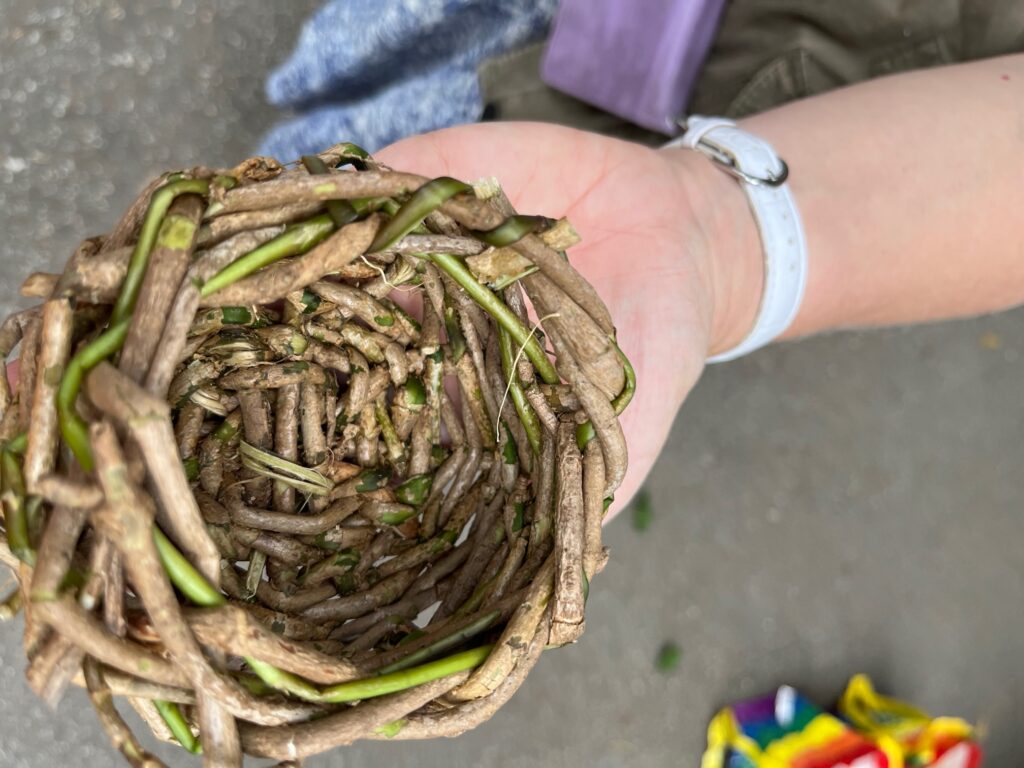 At our final table, we had a pressed flower bookmark craft. We had strips of cardstock prepared and whole punched. Members of the public were invited to participate by inerting a jute string through the punched whole in the cardstock and strining several wooden beads onto it. Then, they could brush the card with glue and add pressed flowers (such as native red flowering currant, Indigenous plum, and sword fern) onto the card.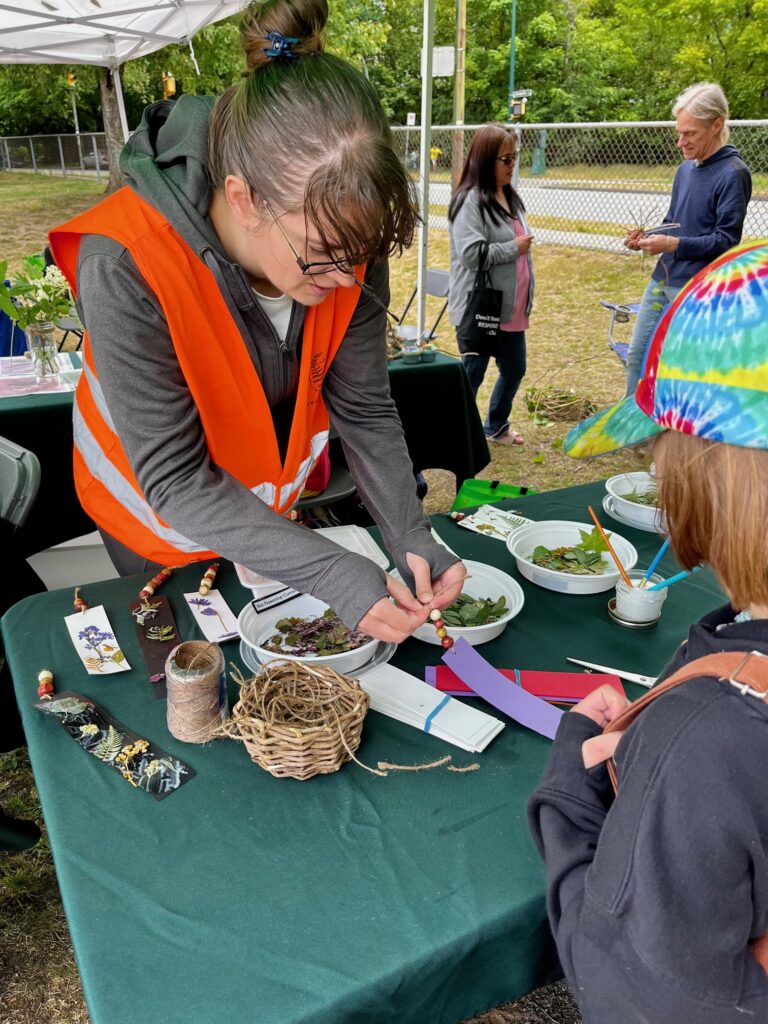 It was fun to connect with people from all ages, from young children to seniors. It seems that many people are interested in helping the environment and learning more about plants. We found that, as it was berry season, many people loved to share with us the best spots for finding native berries (including salmonberries, native blackberries, and saskatoon berries) in the neighbourhood.

Thank you so much to all our amazing volunteers who made today possible: Connor, Erin, Grace, Jeannine, Joe, Liam, and Westley.