Thank you to everyone who came out to our South Van Strawberry Social yesterday! It was an amazing success!
We had an estimated:
– 300 people attend
– 64 pints of strawberries, 200 sponge cakes, and loads of whipped cream given out
– 23 volunteers helped out
– 6 piece jazz band, Hot Water Ensemble, was a big hit!
– New Kid on the Glock impressed everyone with her glockenspiel skills
– 6 craft vendors were amazing!
– many people toured our Douglas Fir Teaching garden
– over one hundred pencils were made in Joshua Ralph's eco-art workshop
– Free the Fern fundraised $755 through our Art fundraiser and donations. This money will be used to buy native plants for the Champlain Heights Trail system.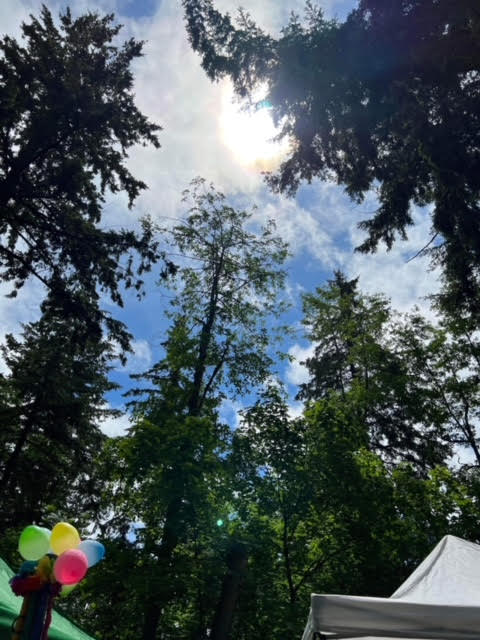 Check out more photos or follow our Instagram https://www.instagram.com/free_the_fern/
Stay tuned for our next big event in the fall: Grow Wild! Planting & Art Weekend, Oct 22-23. We also will be planning a winter lantern festival, Light up the Night in Champlain Heights!, on Dec 18. Look forward to seeing many in our community come together again!