Today, January 15, 2023, marks our 2nd year Anniversary of Free the Fern. I thought it would be nice to look back and see how far we have come with Free the Fern, since January 15, 2021.

It all started when after a windstorm, Grace Nombrado (current President of Free the Fern), decided to begin clearing fallen branches from an area east of Kinross Creek Co-op, adjacent to the Red Alder Trail. Here is an excerpt from her diary: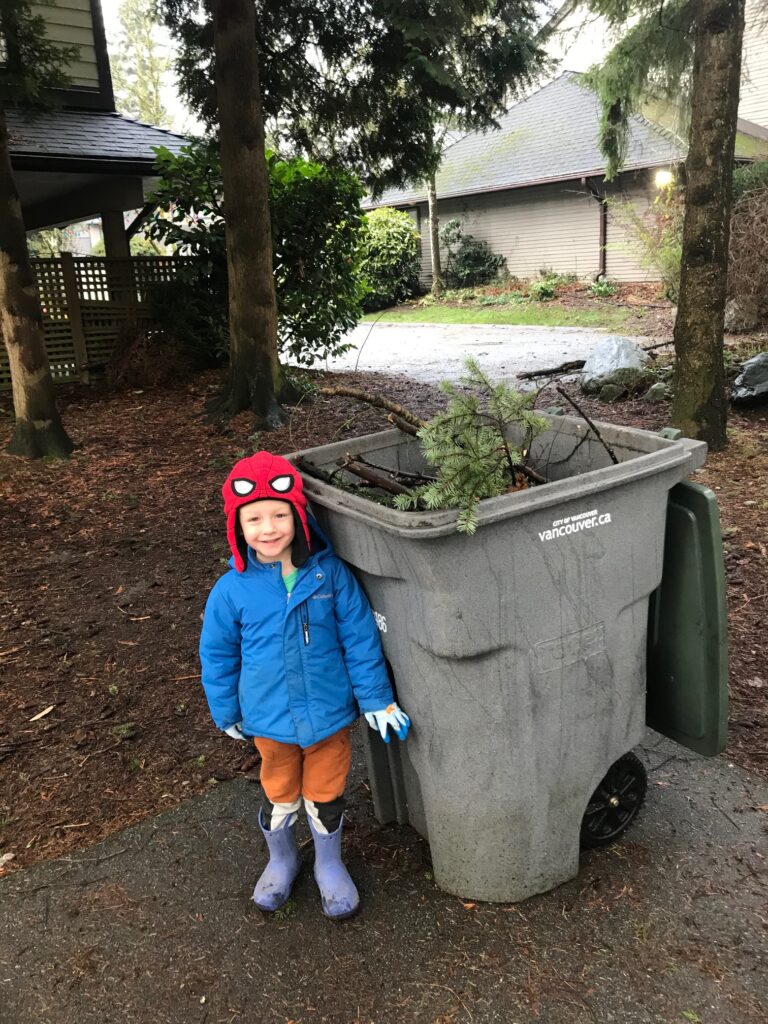 January 15, 2021
Today, I was super motivated to clear out the eastern edge of our co-op, where there is an overgrown garden and basketball court. There were branches and pinecones strewn everywhere. I began in the morning with Westley (3 year old son) and , together, we cleared 2 green bins of sticks. Then I came back, while Westley was napping, and, with the help of a neighbour, Chris, we raked and swept out the basketball court. We made piles of leaves, pine needles & cones…filling up 4 more bins. Christine (wife) came out to help with a handsaw to cut large branches up. I am so satisfied that the garden looked so much better after all our work.
While clearing fallen branches Grace looked around and noticed all the invasive ivy that had taken over the garden space and the trail edge. So, by the next day she writes: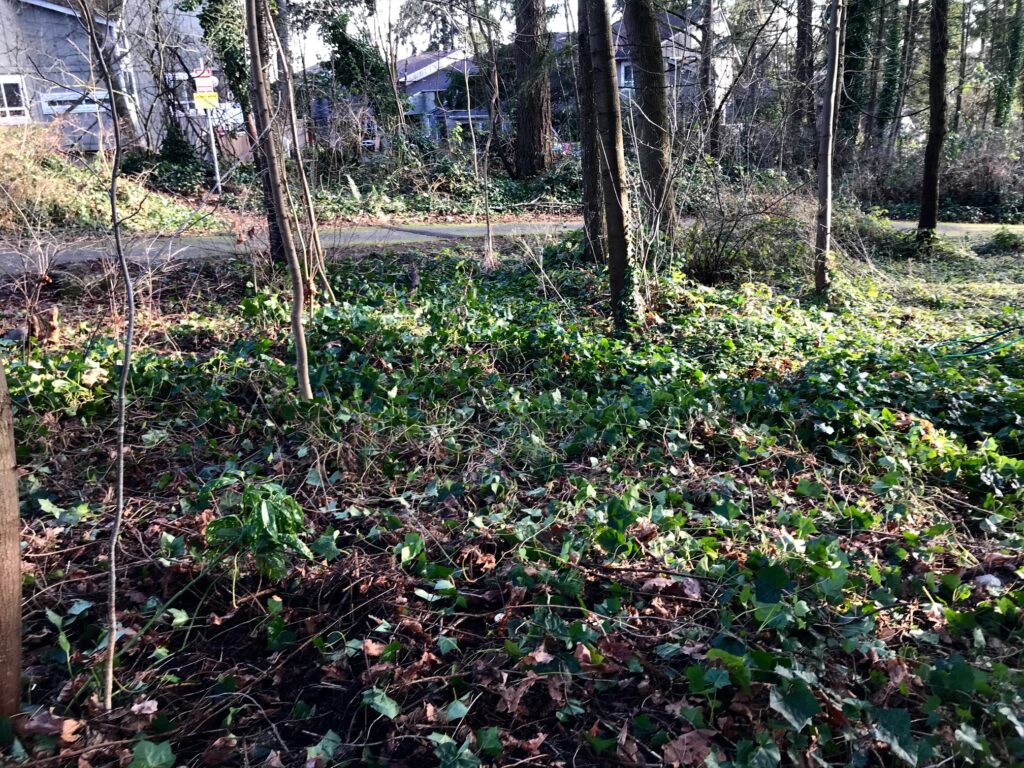 January 16, 2021
I have taken on, or been inspired to take on, the project of clearing invasives & beautifying the area known as "Doug's Garden". Doug was a former co-op member who had a passion for caring for the garden. He was in a wheelchair, but, with the help of his caregiver, he created the beautiful garden space. Unfortunately, 15 years ago, he passed away. The garden space has since become neglected and taken over by invasives. I felt like Doug was speaking to me or working through me as I cleared the space.
So began our Free the Fern Stewardship Project.
Since then, we have accomplished so much!
We have transformed "Doug's Garden" from a bed of invasives into the Douglas Fir Teaching Garden full of hundreds of native plants.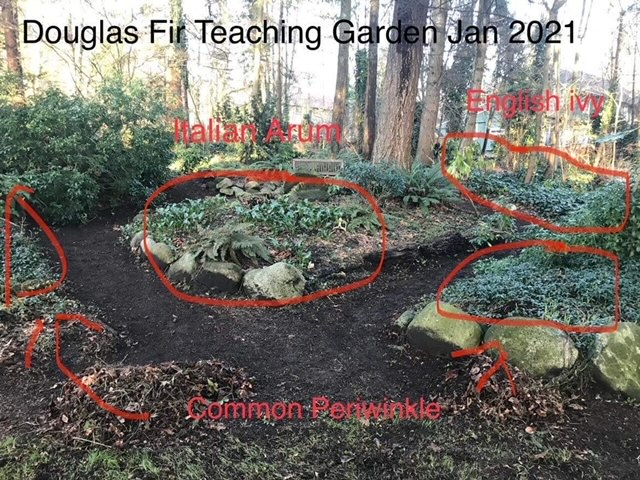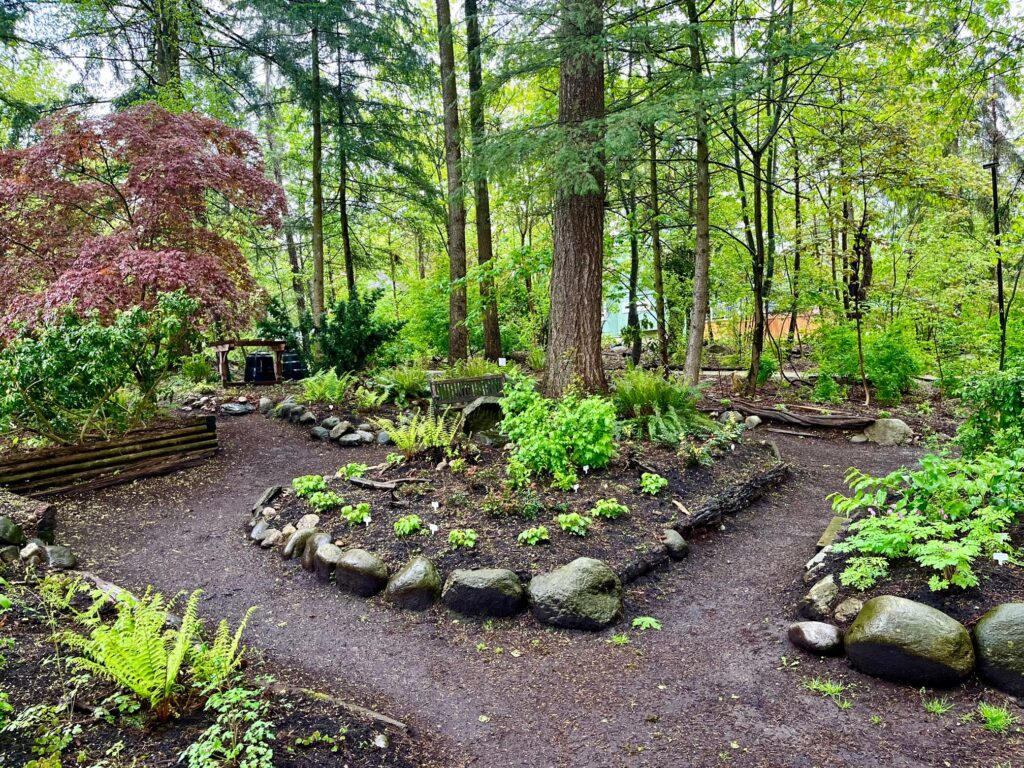 In February 2022, Free the Fern volunteers also began transforming another area of the Red Alder Trail, which we refer to as "The Triangle". It was an area that was covered in a bed of ivy and Himalayan blackberry.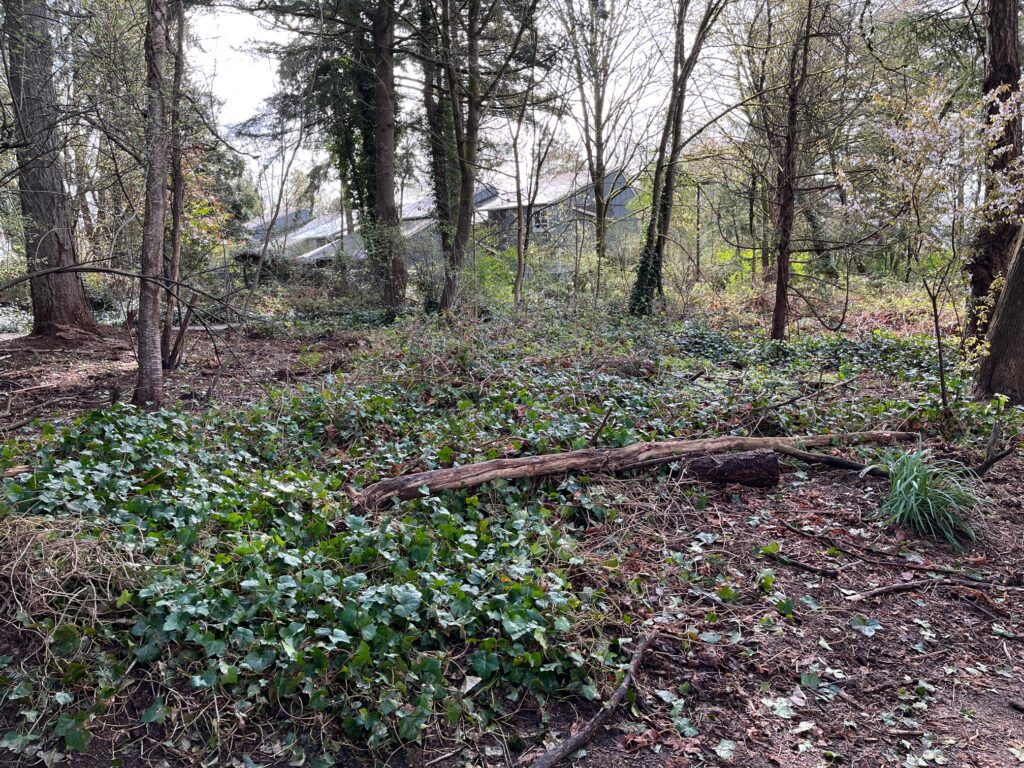 After the hard work of volunteers, removing invasives and replanting hundreds of native plants, the Triangle now looks like this: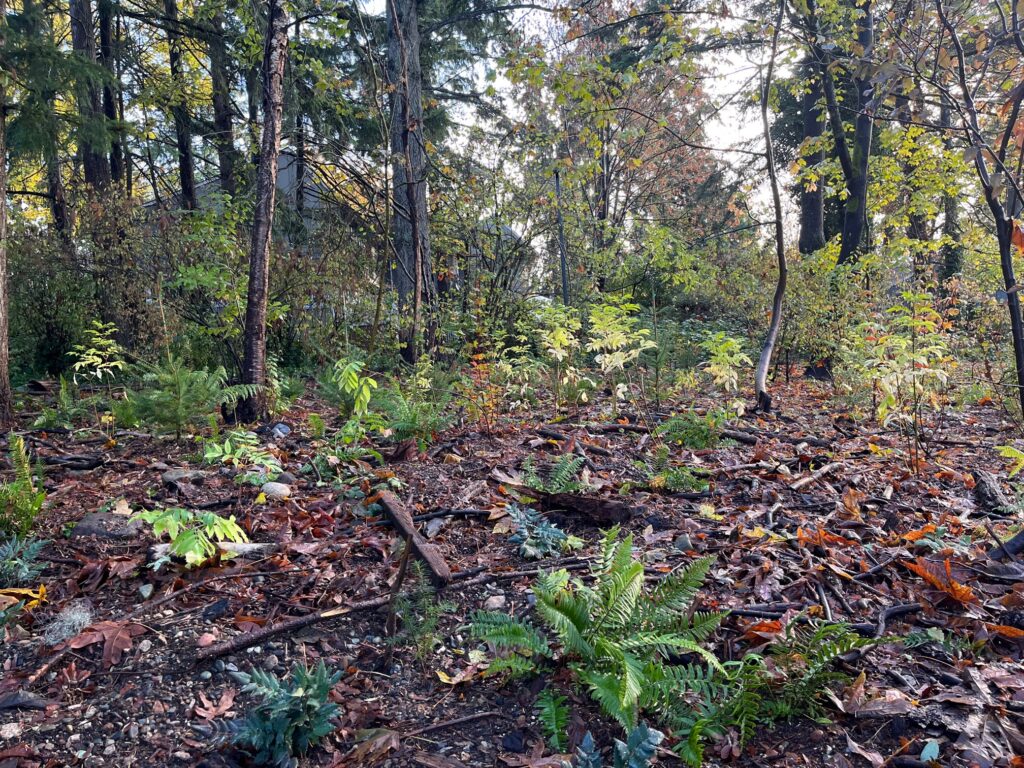 Thank you so much to our amazing volunteers who are helping transform the Champlain Heights Trail system. We look forward to many more amazing transformations in future years!