In preparation for our upcoming lantern procession, Light up the Night in Champlain Heights, Free the Fern ran two lantern making workshop for the public on Saturday, Dec 10, 2023.
The first workshop, from 10am-12pm, was a Nature Lantern Workshop. Free the Fern President, Grace Nombrado, led the workshop, with assistance from Free the Fern Treasurer, Joe Boyd. 16 participants came out to learn how to create a nature lantern out of cedar branches and tissue. First, they connected the branches together to create a frame, using masking tape. Then they covered the frame with clear packing tape to give the structure strength.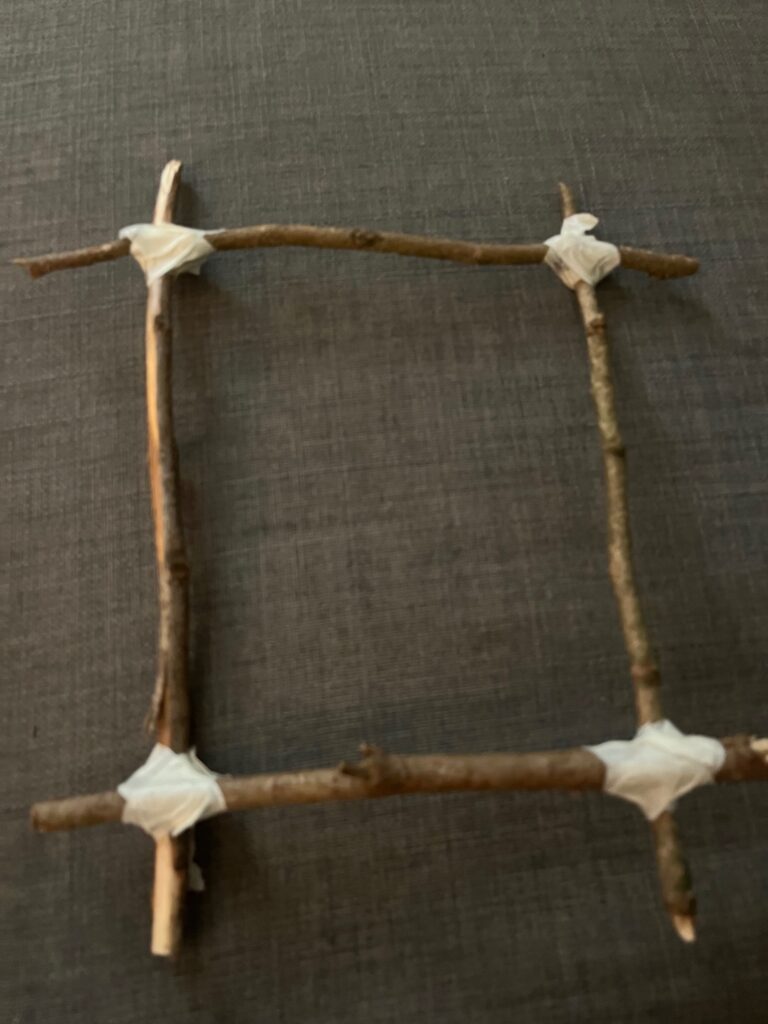 Finally, they added tissue paper and pressed leaves and flowers around the lantern frame.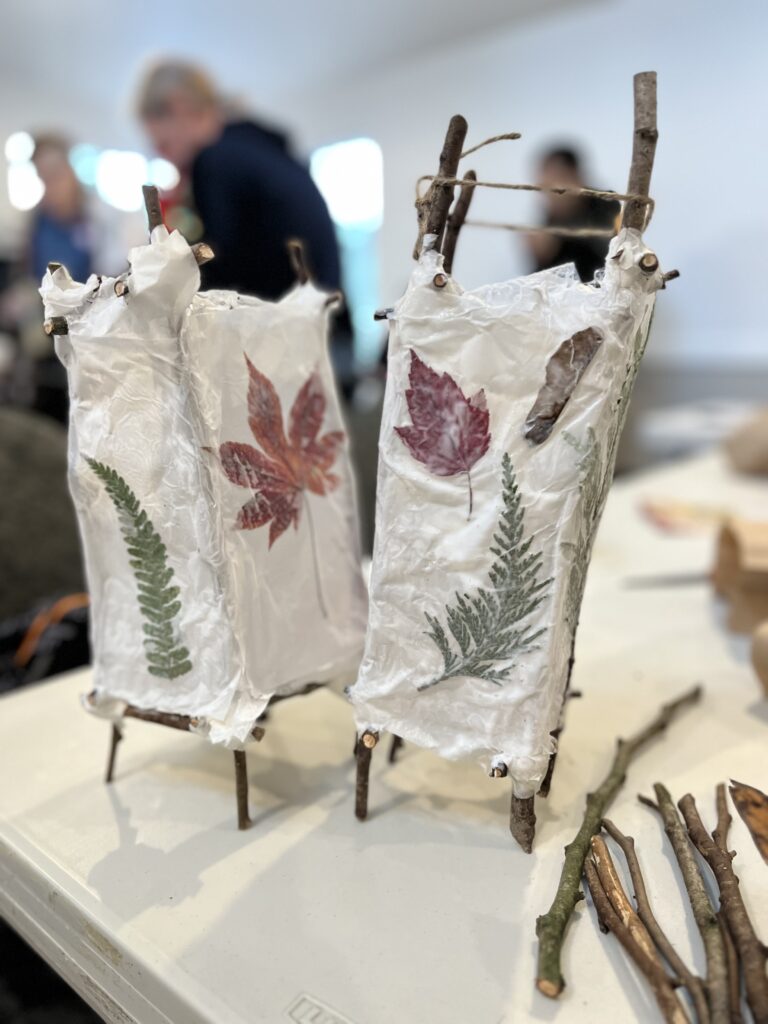 Everyone came away with a beautifully constructed, unique nature lantern.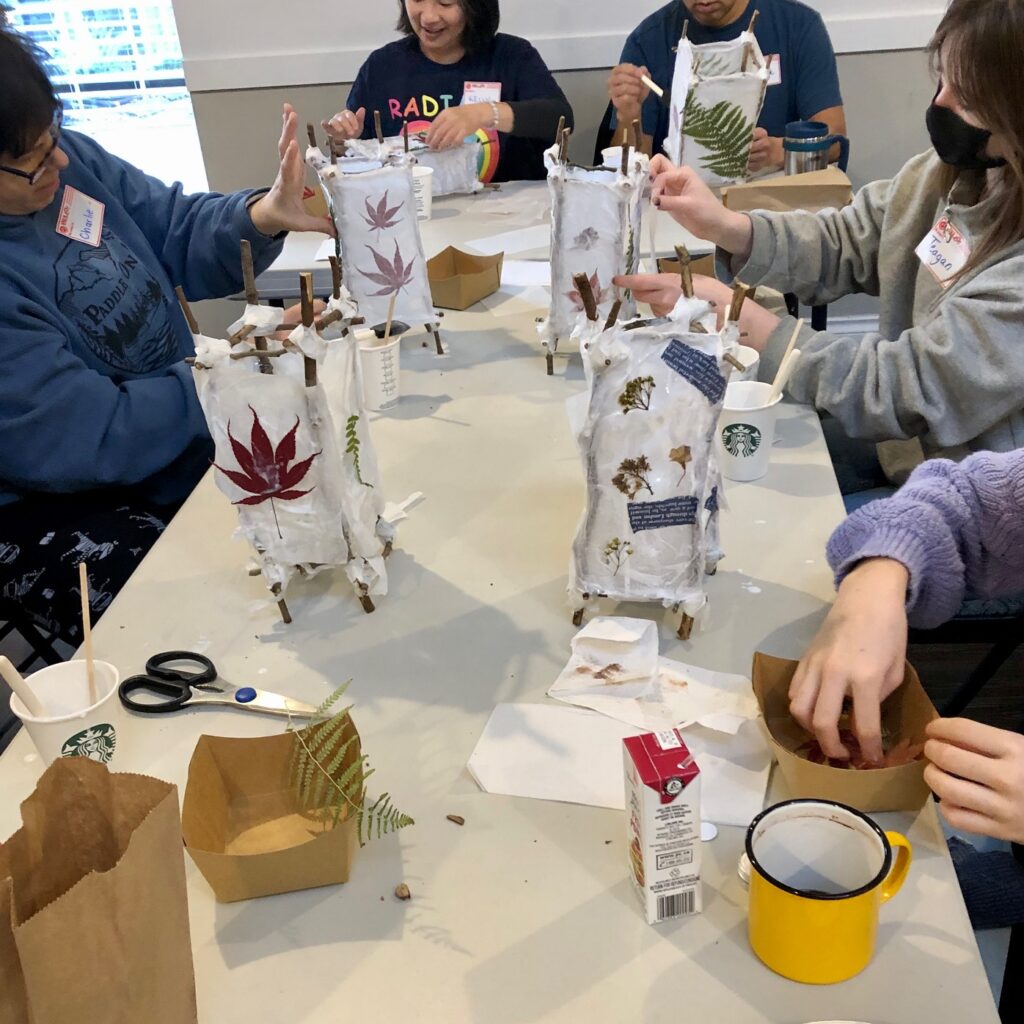 The second workshop, from 1-3pm, was a Globe Lantern Workshop. The workshop was led by Free the Fern treasurer, Joe Boyd, with assistance from Free the Fern president, Grace Nombrado. 8 participants came out to learn how to construct a Globe Lantern using a balloon and tissue paper.
First, they inflated the balloon. Then they added a jute string around the top of the balloon. After which, they glued down strips of tissue paper in 3 layers before adding pressed flowers and leaves to the lantern. After the lantern dries they will pop and remove the balloon and add a handle to the lantern.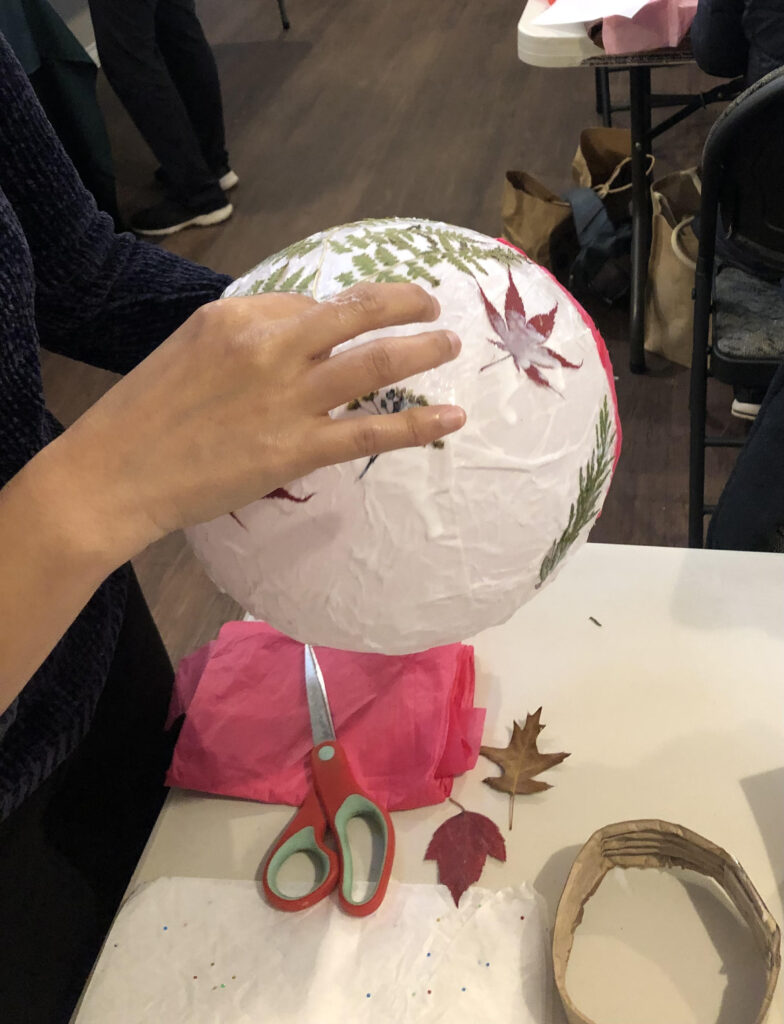 Everyone enjoyed creating their unique Globe Lantern.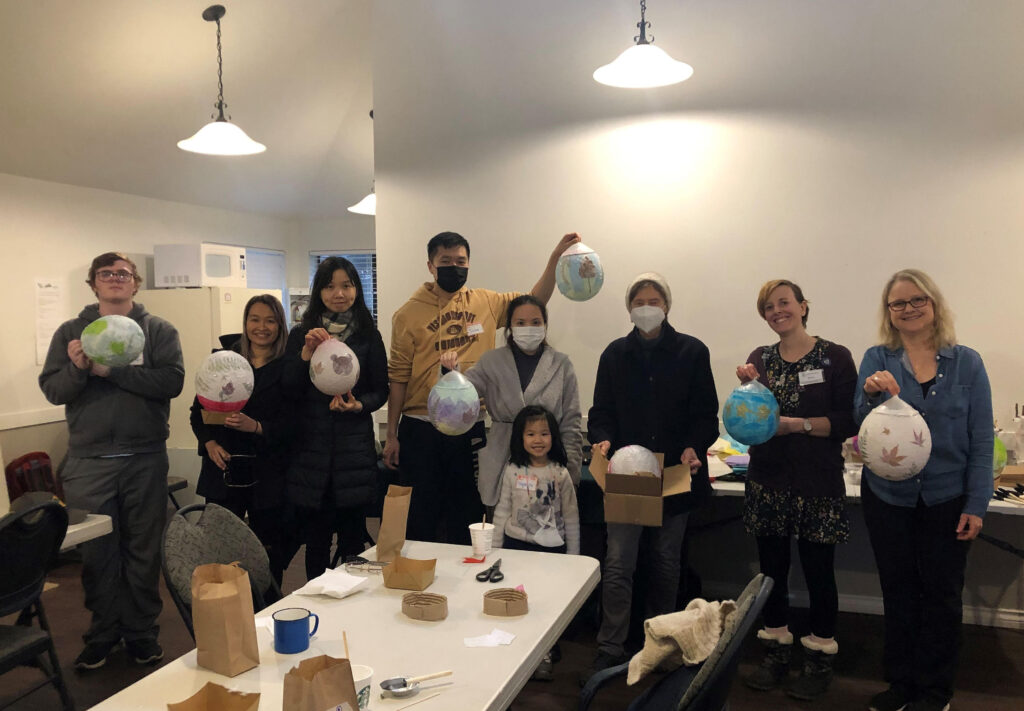 We look forward to seeing everyone out with their new lanterns at our lantern procession on Sunday, December 18, 6:30pm!